One Direction fans might be a bit shocked to see the band's latest performance venue of choice, which is decidedly different from their usual haunts.
While 1D are used to performing in stadiums, their next gig will be in Albert Square, when they perform at the 'EastEnders' set for Children In Need.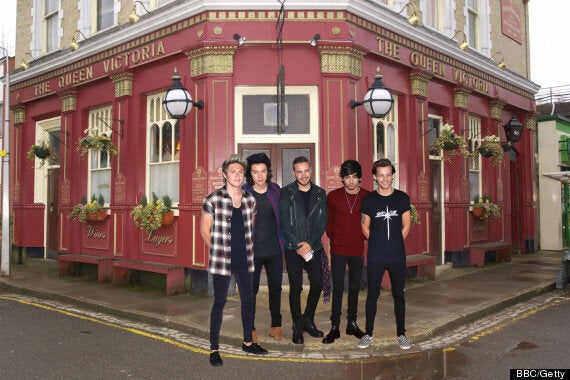 This is, obviously, exactly what 1D will look like in Walford
The world exclusive performance will see Niall Horan, Harry Styles, Liam Payne, Louis Tomlinson and Zayn Malik perform their brand new song 'Night Changes', ahead of the release of their fourth album 'Four', on Monday 17 November.
The band have shared their excitement ahead of the special gig, stating: "We are thrilled to be performing on BBC Children in Need again this year.
"It's a charity that we hold very close to our hearts and we are really excited about our special performance in the iconic 'EastEnders' Albert Square."
We're hoping that a few of the soap's stars - in character, of course - are in Walford for the performance.
Perhaps Harry could stop off and get his headband washed in the laundrette, or maybe Liam and Niall could join the Carters for a good old-fashioned, East End knees-up.
Watch the BBC Children In Need appeal show from 7.30pm on BBC1, on Friday 14 November to see all the action.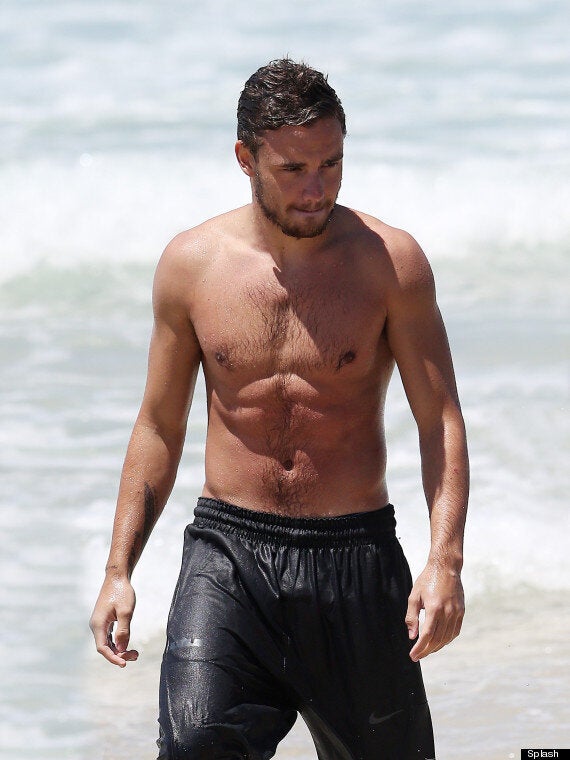 One Direction's 100 Sexiest Pics
Related