The Nexus 9 is Google's answer to several questions: Will Google compete with the iPad Air? Can large screen tablet work?
And what's the future of the Chromebook?
That last one might seem a bit puzzling -- but if you read on you'll see that actually, this tablet isn't just fighting it out with the iPad. It's also taking on everything from the hybrid laptop to the Chromebook itself.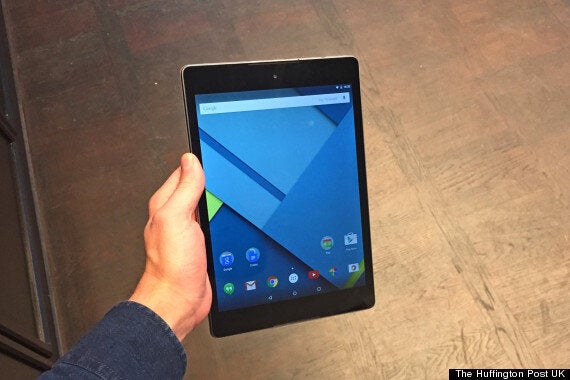 That's £80 cheaper than the iPad Air 2 which is definitely not something to be sniffed at. It's the same price as a 16GB iPad Air, however.
The Nexus 9 has an 8.9-inch 2048 x 1536 screen with Gorilla Glass 3, and thankfully, what it boasts in specs it actually delivers day-to-day. It's an impressive panel, colours are bright and text is really clear despite our initial concerns, the tablet does really well in bright sunlight.
Being built by HTC means that you'll also get some of the innovations that come with the brand, including the company's BoomSound stereo speakers.
They're powerful, clear and while they're not going to replace a good pair of headphones it'll be more than enough for gaming or watching films at home.
4. It's seriously powerful
This is the first Android tablet/smartphone to come with Nvidia's Tegra K1 64-bit processor. It's a mouthful but essentially what that means is that the Nexus 9 has been built for productivity and gaming.
Immediately it's clear that this is a fast tablet however it can get a little warm through continued use of graphics-intensive games.
This in turns unlocks all the potential that Google's Drive apps can offer be it through Docs, Sheets or more. Whether you're looking for a travelling laptop/tablet or thinking about buying a child their first laptop, the Nexus 9 is on paper at least, a legitimate alternative.
Android 5.0 is a major upgrade and on tablet it does nothing but good. The interface feels more in tune with the larger screen making it easier to navigate. Multi-tasking is far quicker and even with it's graphics-heavy UI it still feels slicker to navigate than iOS at times.
7. The battery life is really good
Google puts it around the 9 hour mark and generally we'd say that's a good average. With such a graphics-heavy processor and the fluctuating nature of Android we did find that dependant on what we were doing this figure could drastically change.
More often than not though media viewing and general browsing would see you go past the nine hour mark to around 10 hours. Again this drops significantly if you insist on having that screen brightness turned all the way up.
OK so it looks like a giant Nexus 5, but honestly, we don't mind that. In fact the addition of the metal frame means that the Nexus 9 looks unassumingly stylish plus it has tonnes of rigidity.
9. It can finally compete with iTunes
Google Play has been a seriously attractive proposition for a while, not only does it let you upload your entire iTunes library to Google's own servers but it then lets you stream or download that library at will. It's the best of both worlds and it's free.
Google movies and books are getting better as well thanks to UI improvements and Google's increasing realisation that the service needs to look as good as it performs.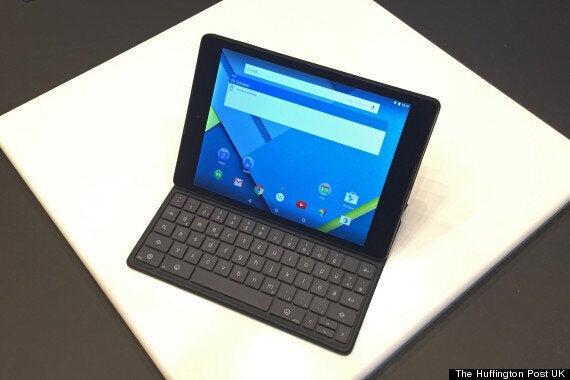 This is the tough part, though there are nine very good reasons why the Nexus 9 is an Android tablet that you should buy, together, they actually add up to something that perplexingly doesn't blow us away.
Yes it'd make a great Chromebook, but add in the price and keyboard and suddenly you're looking at £429 for a tablet and a keyboard. That's a lot for something that'll need to be both your laptop and your tablet.
This then isn't the watershed moment for Google tablets, certainly not in the same way the Nexus 4 was for Google smartphones. Instead it's a solid, large-screen tablet that offers top-of-the-range specs for a price tag that is only just, mid-range.