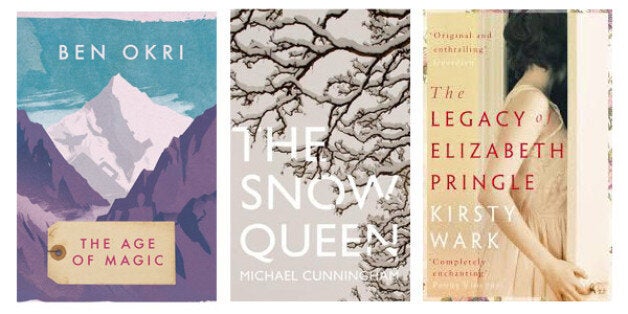 Writers! Thinking of putting a sex passage (as it were) in your novel? You might want to think again - thanks to the timely reminded that is Literary Review's annual Bad Sex In Fiction Award.
Yes, the magazine has announced its shortlist for this year's prize - whose purpose, it says, "is to draw attention to poorly written, perfunctory or redundant passages of sexual description in modern fiction, and to discourage them," and whose list of past recipients includes Melvyn Bragg, Giles Coren, Rachel Johnson and Sebastian Faulks.
The 2014 nominees include 'The Snow Queen' by Michael Cunningham, 'The Age of Magic' by Ben Okri, 'The Narrow Road to the Deep North' by Richard Flanagan, 'The Hormone Factory' by Saskia Goldschmidt, 'Colorless Tsukuru Tazaki and His Years of Pilgrimage' by Haruki Murakami, 'The Affairs of Others' by Amy Grace Loyd, 'Desert God' by Wilbur Smith, 'Things to Make and Break' by May-Lan Tan, 'The Lemon Grove' by Helen Walsh and 'The Legacy of Elizabeth Pringle' by Kirsty Wark (yes, that Kirsty Wark).
Literary Review says its judges also considered Andrew Marr's 'Head of State', "which started arrestingly - 'they bucked like deer and squirmed like eels. And after that, vice-versa' - but failed to sustain its early promise." Shame!
The winner of the award will be announced on Wednesday 3 December. In the meantime, we recommend following Literary Review's Twitter account @lit_review - and specifically, the hashtag #BadSex - and enjoying these excerpts from the nominated novels below. (Warning: rudeness, perhaps unsurprisingly, ahoy.)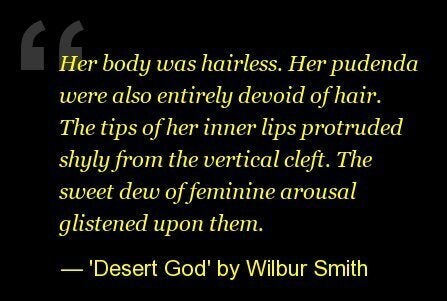 Bad Sex Award: 2014 nominees