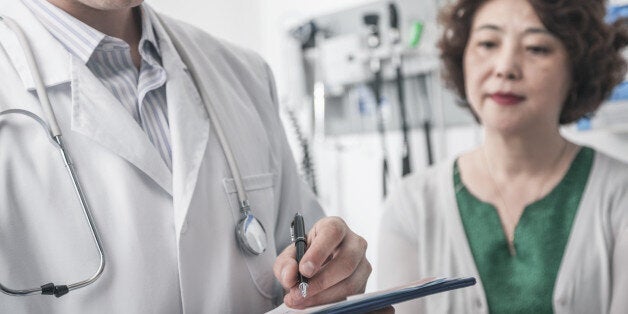 The health of thousands of patients across the UK is at risk after a blood-borne virus, potentially containing HIV, might have infected them.
NHS England says that it will announce a "significant patient recall" of 22,000 people who need to be tested for blood-borne viruses including HIV, Hepatitis B and Hepatitis C.
The recall has been sparked amid concerns over a dentist who treated patients in Nottingham over a 32-year period, the Mirror newspaper reported.
The paper said the dentist, who has not been named, was suspended in June after being filmed breaching infection control standards.
Experts are said to have recommended that all the dentist's patients are screened and health chiefs will hold a news conference today.
Amid fears of a HIV risk to patients of the dentist, Dr Rosemary Gillespie, chief executive at Terrence Higgins Trust, said that there is a "next to no risk" of the infection being passed on from dental equipment that has not been sterilised properly.
"NHS England has confirmed that the dentist in this case does not have HIV. The suggested risk is likely to relate to dental equipment not being properly sterilised between appointments," she said.
Gillespie added: "It is right that these patients have been recalled, but we would reassure anyone who has been contacted that there is next to no risk of HIV being passed on in this way.
"HIV is a fragile virus, which becomes inactive minutes after leaving the body. For the virus to be passed on via dental equipment, it would have to be passed from one mouth to the next far more quickly than most appointments would allow."
A source told the Daily Mirror: "While the risk of infection is low, the advice has been to screen everyone. The public must be aware of the need to take action."
Related