You may find yourself wondering what Oatly's CEO, Toni Petersson, is doing in a field of oats with a 1980s synth in his latest Toni TV video.
Singing a song he wrote on his own, "Wow No Cow," Petersson, wearing a "No Artificial Badness" T-shirt, wants to spread the brand's message about growing, harvesting, picking and turning oats into "liquid goodness" to drink and eat to a wider online audience and explain what Oatly is about.
Filmed in the oat fields between Halmstad and Göteborg in western Sweden, where Oatly HQ is located, and created by award-winning agency Forsman & Bodenfors, the off-beat video vocalises Oatly's mission of responsibly creating healthy, plant-based products that minimise environmental impact.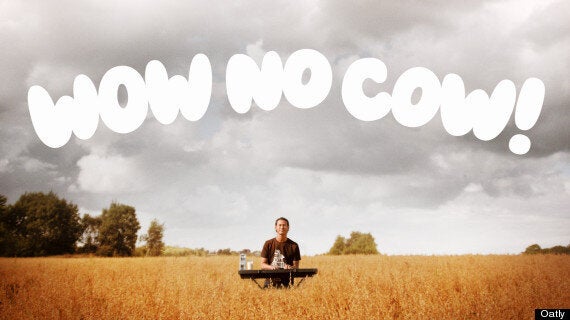 "I'm working at a company where the sole purpose of what we do is to make it easy for people to turn what they eat and drink into personal moments of healthy joy without recklessly taxing the planet's resources in the process. That feels pretty good," says Petersson.
Founded in the early 1990s, Oatly uses only Swedish-grown oats for its range of protein and fibre-rich oat products, which include a calcium and vitamin-enriched oat drink, flavoured oat drinks (chocolate, chai, apple pear and orange mango) and yogurt, cream, and ice cream products, all made with an oat base instead of dairy.
Forget almonds, soy, rice (and most of all cows) and check out Oatly CEO Toni Petersson in action singing, "Wow no cow" in this video.
"When they first told me they wanted me to sing a song in an oat field I seriously thought they were kidding. How could that ever work to tell our story? I didn't originally have time to write a song so they wrote one for me and I really hated it - don't they think I have any creative integrity?" asks Petersson.
"So I wrote something I felt I could put my name on and then went out in the middle of the oat field with a synth from the 80s and tried to play it."