But in reality, being able to pirouette en pointe or lift a woman above your own head requires strength which can only be achieved by eating a substantial amount of food.
This makes dancers our ultimate fitspiration heroes, with the power of athletes but the grace of swans.
So what do dancers eat to achieve their aspirational physiques? Is there any any truth in the Black-Swan-style idea that all dancers diet?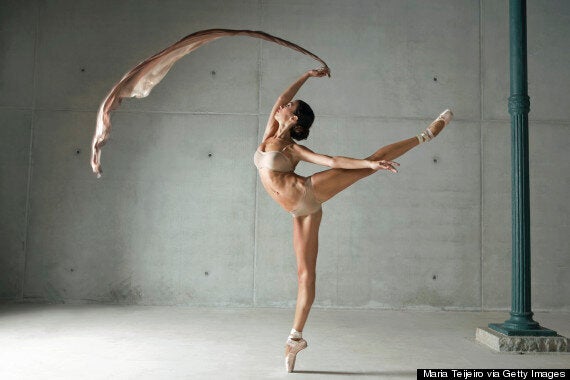 About 1.6 million people in the UK are affected by eating disorders, and according to a BBC report, the prevalence of them in dancers, particularly ballet dancers, is nearly 10 times higher than in non-dancers.
One woman who knows how stressful it can be if you gain weight as a dancer is former New York City Ballet performer Kathryn Morgan.
The 25-year-old was diagnosed with an under-functioning thyroid in 2010. The resulting exhaustion, severe migraines and weight gain led her to leave the professional ballet world two years later.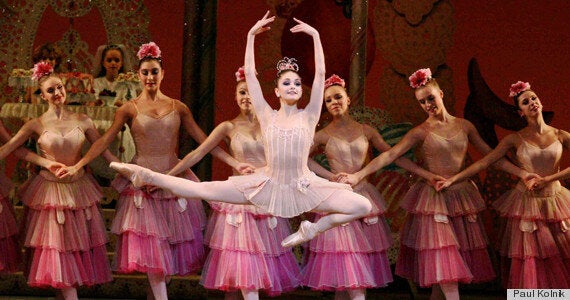 Morgan (center) dancing in "The Nutcracker" for NYCB in 2009
"I remember rehearsing eight hours a day, but I started putting on weight, my hair started falling out and I just felt exceedingly exhausted," she said in an interview with HuffPost Women.
"I remember them [the ballet masters] just constantly telling me, 'You're gaining weight, you're gaining weight, you're gaining weight.'
"Ballet is an aesthetic art and you have to look a certain way. If you don't meet the standards, they can't put you out on the stage. The audience is paying to see a certain standard."
Yasmine Naghdi a dancer at The Royal Ballet, told us while she feels blessed to have a fast metabolism, she understands why some female dancers feel under pressure to keep weight down.
"The boys have to lift us and ballet is based on aesthetics. Of course, when you're rehearsing in front of a mirror every day, you're going to think more about what you look like. But we try and use the mirrors to see what we need to improve on technically, rather than scrutinise our bodies," she says.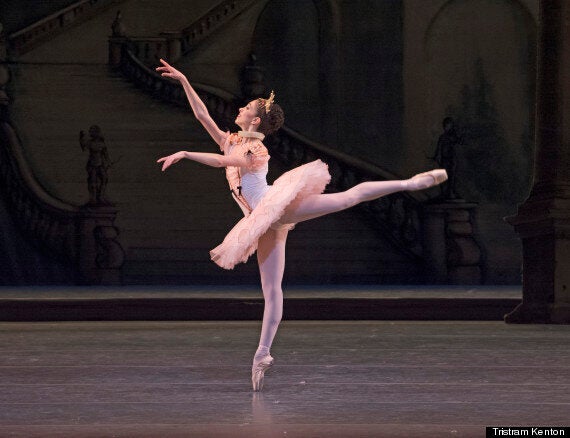 Yasmine Naghdi in The Sleeping Beauty
Federico Bonelli, also a dancer at The Royal Ballet, says male performers like him can also feel under pressure to maintain a certain weight. He assures us the pressure he feels comes from himself, not choreographers or directors.
"Coming back from a long lasting injury, I struggled to shed the last bit of extra weight I had gained, but also I tried not to lose too much weight in a period of intense performing," he says.
"I am aware that my appearance on stage is important in my profession, but I am also convinced that I look and perform my best when I am healthy."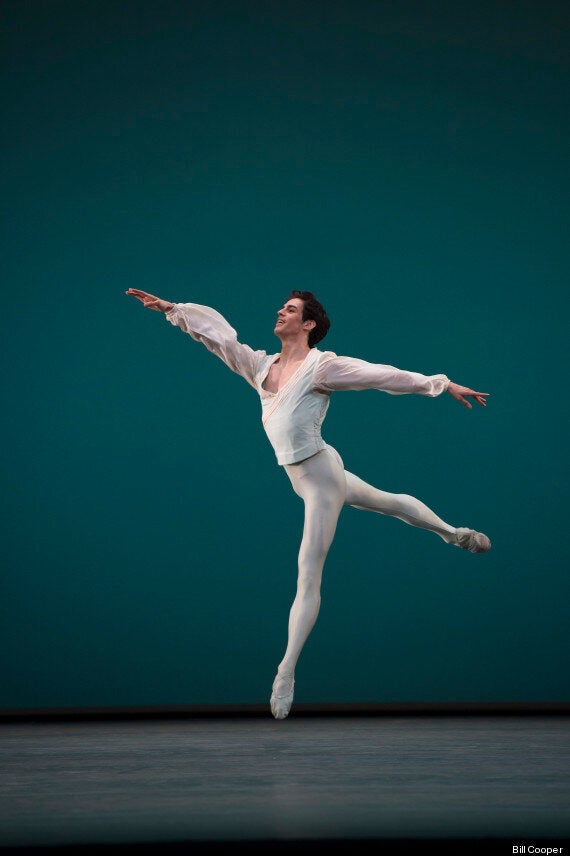 Federico Bonelli in Ballo della Regina
Bonelli and Naghdi both say the idea that all dancers are on a strict diet is a myth.
"I'm a real foodie, my life would not be complete without a cheeky burger here and there! I like to eat healthily but I'm not going to deprive myself of a treat," Naghdi adds.
Dancers work incredibly long days - those at The Royal Ballet can sometimes rehearse for eight hours in a day, then partake in additional exercise, such as weight training.
Backing dancers and Musical Theatre performers have similarly gruelling schedules.
So what should a dancer eat to keep their body trim but strong?
Jacqueline Birtwisle, a registered dietitian employed by The Royal Ballet, says food plans should be tailored to the individual, their body-type and their schedule.
"It does seem to be that the soloists have the hardest work schedule, so a heavier, busy soloist would burn more calories than a lighter corp de ballet artist," she explains.
Having said that, there are a few foods Birtwisle recommends all dancers try and incorporate into their diet. Click through the slideshow to find out what they are:
Story continues below slideshow...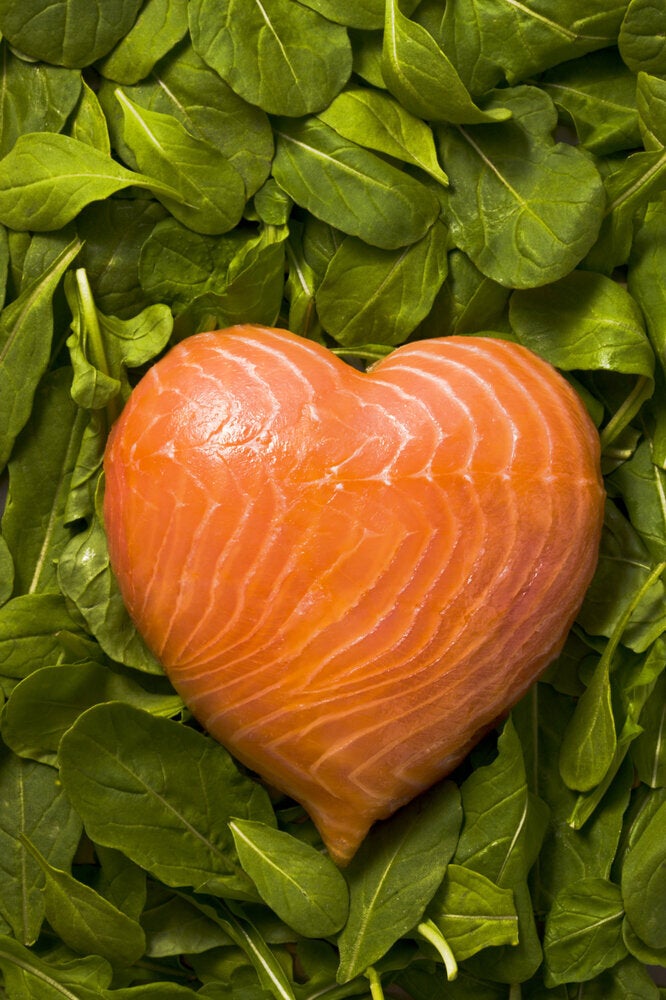 What should dancers eat?
Birtwisle also says there are a few foods dancers should avoid, including fizzy drinks and high fat foods which encourage bloating around the stomach.
Ideally dancers should eat between one and four hours before a show, but with last-minute rehearsals, costumes and make-up to think about, that doesn't always happen.
People in any profession can develop eating disorders, whether they model, dance, act or work in an office. Although dancers may be under more pressure than some to look a certain way, everyone we spoke to said to be a successful dancer, you can't skip meals.
"The idea of a dancer having to diet is a myth," Naghdi says. "For every top performer or athlete we need a lean body with strong muscles, so eating nothing will never achieve that, you have to provide your body with the correct nutrients."
Federico Bonelli and Yasmine Naghdi can be seen in Don Quixote, which runs at the Royal Opera House from 15 November. Federico will perform on 8 January and 21 January.