Culture Club have announced the cancellation of their UK and US tours, after Boy George revealed he has been suffering from throat problems.
The band were due to play 10 shows in the States before starting a UK arena tour in December.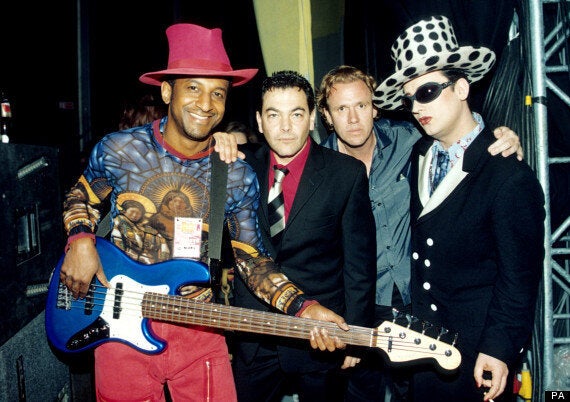 "I will focus on getting better and see all my fans soon."
A statement from the band adds: "The throat specialist has ordered George to not sing as it may necessitate an operation.
"We are hoping we can reschedule the concerts for next year, and hopefully George's problem will be resolved."
Boy George has added to the official statement with a further comment in his Facebook page. It reads:
BY THE TIME YOU READ THIS YOU WILL ALREADY BE AWARE THAT DUE TO SERIOUS ISSUES WITH MY THROAT I HAVE BEEN FORCED TO CANCEL BOTH THE US AND BRITISH TOUR WITH CULTURE CLUB.

I HAVE BEEN HAVING TROUBLE WITH MY VOICE ON AND OFF FOR A FEW MONTHS AND MY MANAGER SUGGESTED THAT I SEE A TOP THROAT DOCTOR IN LOS ANGELES. AFTER HAVING A SERIES OF CAMERAS DOWN MY THROAT IT TRANSPIRES THAT I HAVE A POLYP ON ONE OF MY VOCAL CHORDS WHICH HAS HEMORRHAGED AND ONE OF MY VOCAL CHORDS IS UNUSUALLY ENLARGED AND WON'T CLOSE PROPERLY WHEN I SING.

IN TRUE BRITISH FASHION I HAVE IGNORED IT THINKING THE PROBLEM MIGHT JUST BE TIREDNESS. I NEVER THOUGHT TO CHECK MY THROAT BECAUSE I HAVE SPENT A LIFETIME JUST "GETTING ON WITH IT".

I HAVE BEEN ADVISED BY DOCTORS THAT TO CONTINUE SINGING WITH THIS POLYP WOULD FURTHER DAMAGE MY VOICE AND COULD CAUSE IRREPARABLE DAMAGE ,IT'S A RISK I JUST CANNOT TAKE.

I HAVE ALREADY HAD A TON OF WONDERFULLY SUPPORTIVE MESSAGES FROM FANS WHO HAD PLANNED TO TRAVEL AND I FEEL GUTTED TO BE LETTING PEOPLE DOWN. SUCH SUPPORT MAKES MY DECISION SO MUCH HARDER. TO SAY I AM DEVASTATED BARELY TOUCHES HOW I FEEL. I KNOW THAT THOSE OF YOU WHO LOVE AND SUPPORT ME WILL UNDERSTAND THAT THIS IS A DECISION I JUST HAD TO MAKE.

I WILL DEFINITELY GET BETTER ,AND SEE YOU ALL SOON BACK ON TOUR

THANK YOU FOR THE LOVE. IT MEANS EVERYTHING.

GEORGE XXX
Following the band's first break-up in 1986, George struggled with a number of personal issues, including drug addiction, arrest and weight gain, making it impossible for him to reform the band.
"I was awful," he said, in reference to their 1999 attempt at a reunion. "I'm much nicer now. I wasn't really ready for it."
"I can walk about, I have a beard, I'm skinny," he told us. "My fans are sweet, they're so relieved I'm still here. I saw someone mouthing the other day, 'That's not Boy George.' I went up to him and told him it was. He was amazed."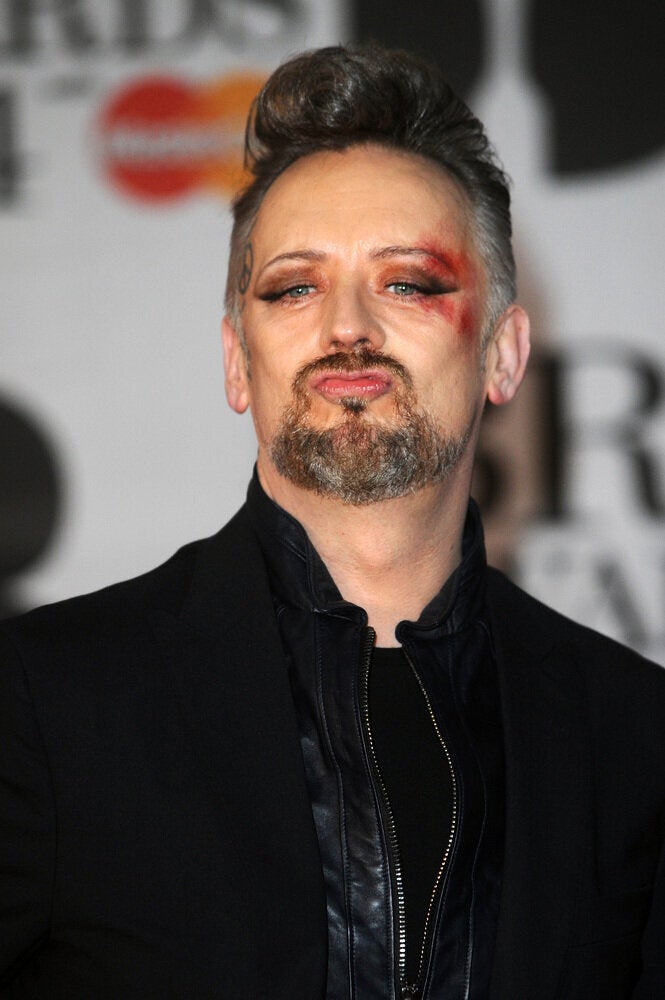 Boy George Photos
Popular in the Community