In Time magazine's poll of words and phrases that should be banned in 2015, we weren't surprised to see "said no one ever" and "obvi".
But what the hell were they thinking when they included the word "feminist"?
Yes you read correctly, Time wants us to consider banning the word that symbolises gender equality for women.
Apparently fighting to end the gender pay gap, FGM, forced marriage, violence against women, catcalling and sexism in the media is so 2014.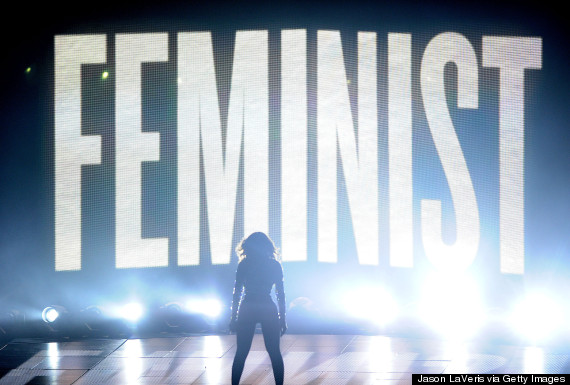 "You have nothing against feminism itself, but when did it become a thing that every celebrity had to state their position on whether this word applies to them, like some politician declaring a party?" the article states.
We're wondering when it became a bad thing for celebrities to say they're feminists, and so are a lot of people on Twitter.
@TIME so the word "feminist" should be banned? Why again did you have @Beyonce as your Person of the Year?

— Grrl Fest (@Amy_Broomstick) November 12, 2014
Having a celebrity declare support for feminism & identify as feminist provides visibility to feminism. #feministtimes@TIME

— estee b. natée (@estee_beck) November 12, 2014
Others on social media have accused the magazine of being outdated...
TIME magazine wants to ban the word feminist hello 1954 called they want their ideals back

— charlie (@cutequeer96) November 13, 2014
While I was watching HP today: We landed on a comet, and Time called for a ban on the word feminist. One giant leap forward, two steps back.

— Daniel Dalton (@wordsbydan) November 12, 2014
While many have pointed out why the word feminism needs to exist.
So @TIME want 2 ban the word "feminist"? How about v wait until v have equal pay, reproductive rights, end VAW, women in politics...? @AWID

— MakeEveryWomanCount (@MakeWomenCount) November 13, 2014
Hey @TIME -- after "feminist" should we get rid of "fairness", "equality" & "misogyny" too? Your list is deplorable http://t.co/jKZckzU7uI

— Wendy Thurm (@hangingsliders) November 12, 2014
Really, @TIME? "Feminist" as a trendy word that should be banned? I'm sorry you're sick of hearing it. I'm sick of living in a sexist world.

— Shelley Ann Clark (@ShelleyAnnClark) November 12, 2014
In an attempt to defend the article, Time's writer Katy Steinmetz tweeted to say the inclusion of the word "feminist" was a response to trends in the media, not the movement itself.
@RebeccaSchinsky Please see the blurb for context. The inclusion is responding to trends in the media, not feminism itself.

— Katy Steinmetz (@katysteinmetz) November 12, 2014
Yes, in 2014 the topic of feminism has been prevalent in the media, but we can't understand why that's a bad thing.
By raising awareness about everyday sexism, we move one step closer to a world where the genders are equal.
Time magazine, please don't make us move two steps back.
SEE ALSO:

10 Quotes From Women And Men Who Totally Support Equal Pay

Potty-Mouthed Little Girls Drop The F-Bomb To Discuss Rape And Sexism