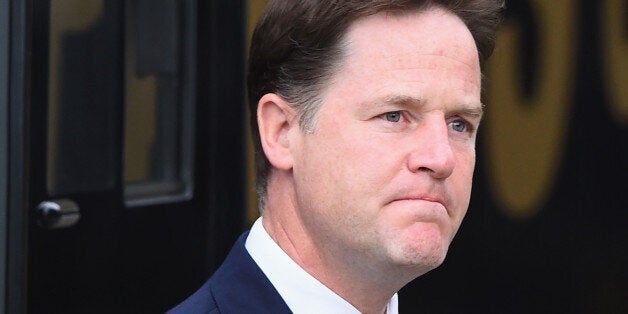 Twice as many apprenticeships have been created since the last general election, with the total in England nearing two million, the Government has announced.
Deputy Prime Minister Nick Clegg said the way 16 to 18-year-olds find out about vocational skills and training will be "revolutionised".
A national database of courses in England, similar to the Ucas university admission system, will be in place for the start of the school year next September.
Speaking at the Skills Show in Birmingham, Mr Clegg said: "Gone are the days when a vocational education is seen as the poor relation when it comes to choosing a career path. I'm delighted to be able to celebrate such a phenomenal rise in young people being given the opportunity to work as they learn.
"We are just days away from being able to celebrate the two millionth apprentice starting work in England since 2010. Good quality apprenticeships give hard-working young people the chance to aim high for their dream job and play their part in building a stronger economy for Britain.
"Whilst it is truly exciting to be able to celebrate the tide turning with wider-ranging opportunities for our school leavers aside from university, we also need to do more to show young people all of the doors open to them.
"By giving every 16-year-old access to a one-stop shop for the growing number of choices they have, more young people will be able to access the options available to them and make better informed choices about their career paths."
Verity O'Keefe, employment and skills policy adviser at manufacturers' organisation EEF, said: "Apprenticeships are a valuable, credible route into industries such as manufacturing and engineering, but are still seen by many as a second-best career pathways.
"Today's announcement to create a national database of apprenticeship opportunities sends a strong signal to employers and young people alike that the Government is committed to boosting the status of vocational learning.
"With two-thirds of manufacturers planning to recruit a manufacturing and engineering apprentice in the next 12 months, there are plenty of opportunities for talented people to enter manufacturing and engineering."