This touching footage shows a paraplegic groom taking his wife by surprise by "dancing" with her on their wedding day.
Sgt Joey Johnson was left wheelchair-bound after suffering a spinal injury in a motorcycle accident in 2012, just four months after meeting his future wife Michelle.
The 27-year-old had returned to the US that year after serving in Afghanistan.
Sgt Johnson was determined to make his wife's day unforgettable and enlisted his groomsmen to secretly create a harness, which would allow him to stand.
The footage shows him and Michelle dancing to Christina Perri's A Thousand Years as many of their guests look on close to tears.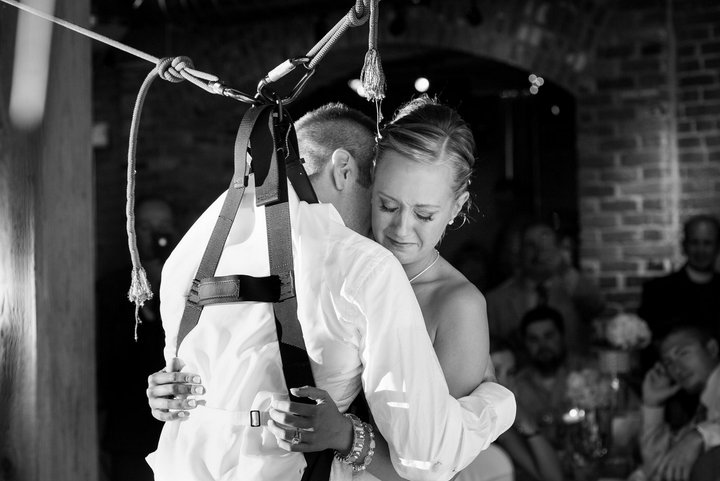 "She saw Joey standing and she had a giant smile on her face which quickly turned to tears. Everyone was in tears.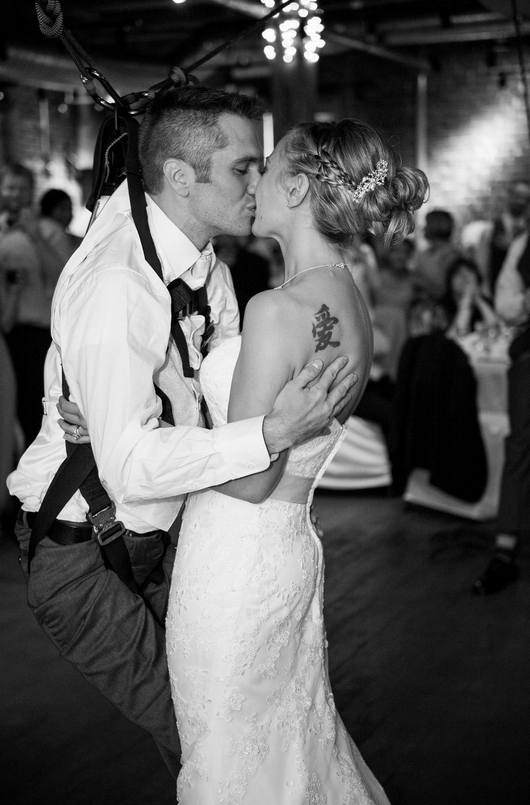 "Joey had been planning the dance for months and having his military groomsmen literally supporting him added even more to the emotion in the room.
"The dance was a beautiful moment not only to capture but to experience."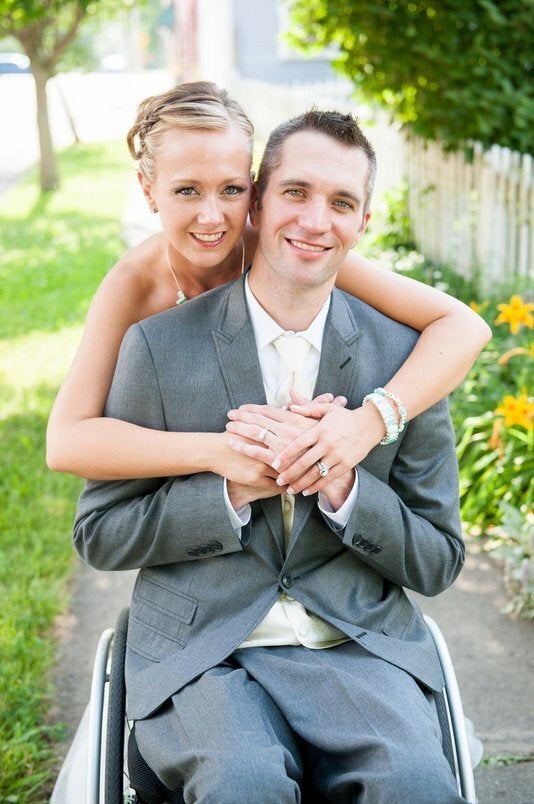 Joey & Michelle Johnson's Wedding