CCTV footage which purports to show a tiger slinking through a car park has emerged.
Sightings and images of the beast had been somewhat underwhelming so far and some are already claiming this footage is not related to the incident in France.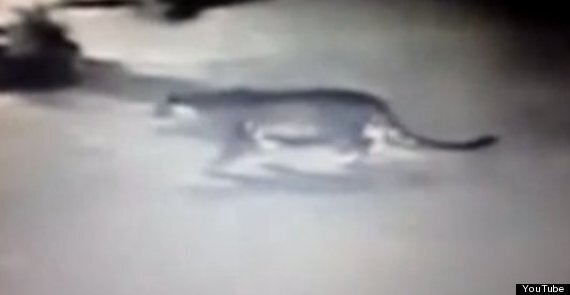 Footage of what appears to be a big cat slinking through a car park has emerged
Nevertheless, police armed with tranquiliser guns, firefighters and helicopters were drafted in after the animal was apparently first spotted by a local resident in Seine-et-Marne, east of Paris, on Thursday.
It is unclear where the tiger came from, though there is a big cat park near Montrevrain, the BBC writes. It adds residents of Montrevrain and two other towns have been told to stay indoors and children have been kept in schools and collected by their parents by car.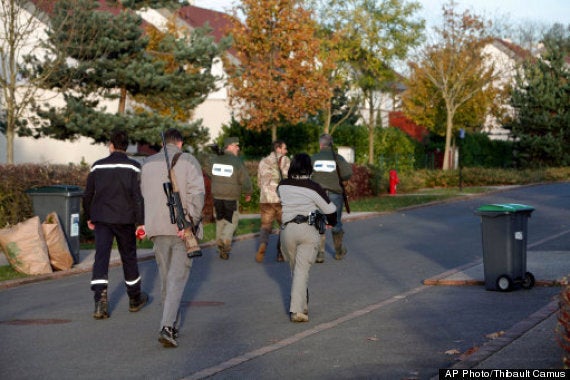 Members of the police animal brigade walk through the streets of Montevrain, east of Paris
One theory that the animal escaped from a circus that was operating close to the village last week has been dismissed, Le Parisiene reports.
The local mayor's office told the newspaper: "The circus left on Saturday and during the health inspection before the event, officials did not notice the presence of a tiger."
He said: "If you see it coming towards you, make as much noise as you can in order to frighten it.
"If this doesn't work, you should start waving your arms, but without moving away, or it will only move closer. The main worry is that it starts to get hungry. In this case it could attack its prey, be that a dog, a cow or a goat.
"It is most likely that it will find its way to a farm where its predatory instincts will take over."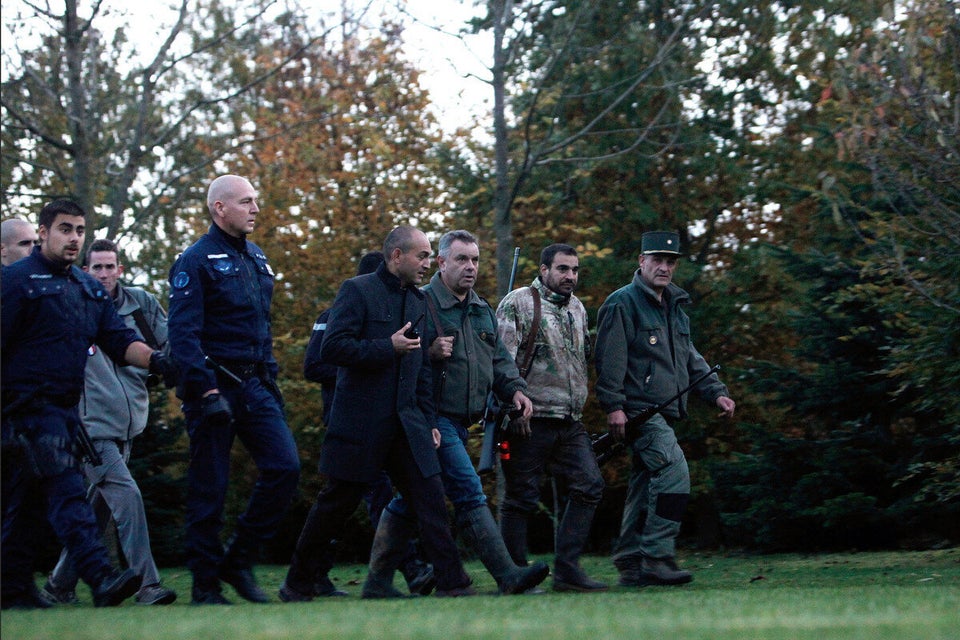 Tiger on the Loose
In an interview with Le Express he explained that the tiger's catcher must be "calm."
"Once located, try to mark the area with barriers, and get it into an enclosure, if it is used. This avoids the sleep or catch it with a hypodermic gun, which would be the easy option.
"In this case, it would require a licensed veterinarian with a hypodermic gun and sleep, once spotted.
"But everything must be done in a calm, continuity, and especially without any nervousness or crowd nearby. Otherwise, the animal will be scared and want to go further, or worse, defend themselves."
Animal rights charity PETA has called for restraint. It released a statement which said:
PETA urges authorities to show restraint and compassion in dealing with this tiger on the loose. Tigers who are relegated to prison-like cages in zoos and circuses are ticking time bombs. They are denied everything that is natural and important to them. Every aspect of their lives is controlled and manipulated. They are housed in cages that don't begin to compare to the jungles, deserts and forests that are their natural homes. They have no choice in their diets, mates or living companions. The physical and mental frustrations of captivity often lead to abnormal, neurotic and even self-destructive behaviour. Is it any wonder that animals who spend their lives behind bars make a break for it when an opportunity presents itself? This situation, however upsetting, is entirely preventable and should serve as a wake-up call to the public about the perils of keeping wild animals in captivity. PETA will be calling on the courts to punish the people responsible for putting this animal and Parisians in harm's way.
Related