When I was five, my mum had to rely on food handouts from family and friends to keep us going.
I only found out at the end of last year – I'd been helping out at our local food bank and was telling her about how terrible it was that many of the women who ask for help from the charity are either escaping an abusive relationship or going through divorce.
Then she turned around and told me that, following her divorce to my dad, she couldn't afford to buy food for a period of time so had to rely on handouts. I definitely wasn't expecting that.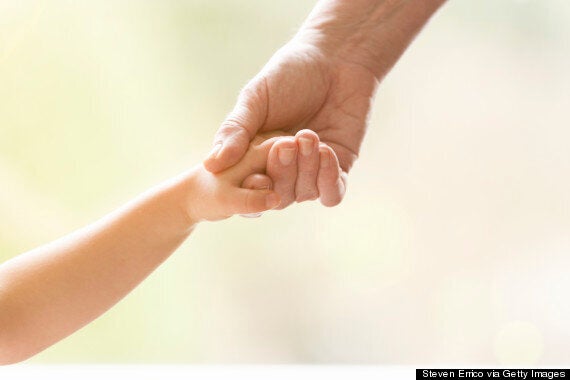 Mum was embarrassed, back then, to ask anyone for help. But, thankfully for us, a few family members and friends saw she was struggling and would bring bags of food around.
For many people though, this isn't the case. Those who are trying to keep above the poverty line don't necessarily have friends and family who can offer assistance in times of need. Instead, they have to pluck up the courage to ask for help - often from their local food bank.
This weekend Telford Crisis Network - an organisation which offers all manner of support to those in need - is unveiling a new community superstore in, yep you guessed it, Telford.
The organisation has teamed up with Age UK, Salvation Army, British Red Cross, Shropshire Community Project, Stay, YMCA, Citizens Advice Bureau, Maninplace, Thrive, Impact, and of course, the food bank to create Telford Community Store - a huge space offering every type of advice and support possible for those in crisis.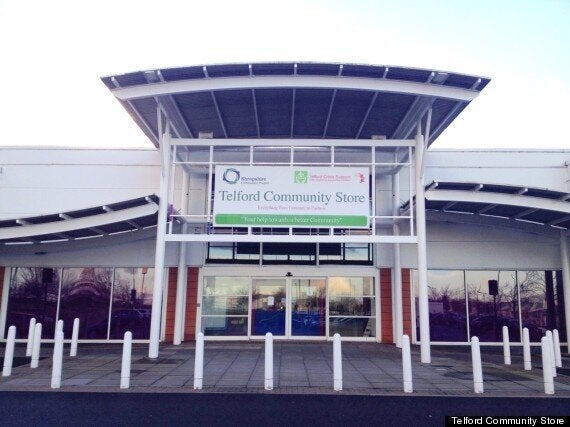 These charities will work together and build better futures for thousands of people, making much more of an impact than they could do separately.
They're occupying a 16,000 sq ft retail unit, free of charge, in the shopping hub of Telford. With all proceeds being split evenly between them, and being pumped straight back into the store.
The community store will, in essence, have everything that a person in crisis will need to survive and gain access to employment - but it will also be open to the public. There'll be two very different groups of people sharing one public space.
Jake Bennett, Coordinator at Telford Crisis Network, oversees the store. He tells HuffPost Lifestyle: "I had a call asking if the Crisis Network and food bank would be interested in taking up a unit on the retail park, but obviously it was a lot of space for just one small charity."
"So, I rang around a few other local charities to see if they'd be interested in sharing the space with me and they said yes! Obviously having lots of different charities in one space is important as we can all offer something different to a person in crisis."
Redefining the way we give back
You're probably already aware of normal charity shop protocol. You go in, you browse around, and then usually a very lovely old lady at the counter will serve you. Then you pay and leave.
It's a detached experience in the sense that you don't see where your money goes. You don't see the end result.
In the case of Telford Community Store, both the donator and the receiver are using the same space. People will be browsing the charity shop to buy clothes while those in crisis will be coming to collect food or furniture or clothing for themselves.
Members of the public will be able to meet with those who are in need, they'll be able to have a chat and cuppa in the cafe, and actually come out of the store feeling like they've really helped someone rather than just feeling, well... empty. It's an engaging experience and it's bringing a sense of community with it.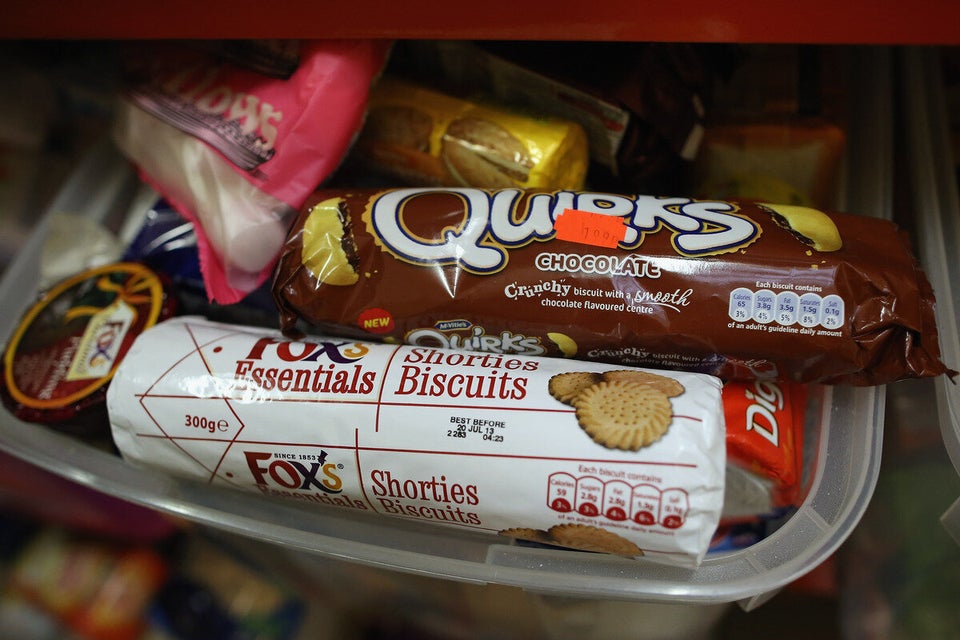 :: The food bank where people can go to collect food parcels, albeit discretely.
:: Furniture which has been repurposed through a local youth scheme for the unemployed. A lot of it is provided through donations as well as from Shropshire Community Project.
:: A support centre where people in crisis can go for career, financial or general life advice.
:: Computer café to enable people to apply for jobs or youngsters to do their homework.
:: Clothes bank filled with interview-appropriate clothing and warm winter-wear for those in crisis. As well as general 'charity shop' clothing for people to buy.
:: Regular table top sales where people can swap toys or clothes.
:: All manner of other community projects.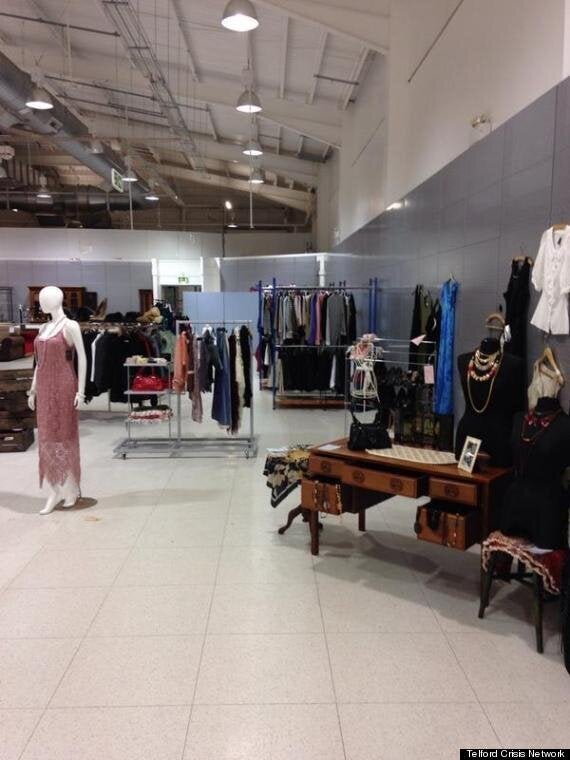 Bennett says that he felt inspired to join Telford Crisis Network because of his own personal experience which almost forced him and his wife into poverty.
"I'd lost everything, my business and very nearly my home. We had nothing," he says.
Thankfully, the couple were able to land on their feet after receiving help and support from the local community.
"We were really moved that there was so much support around us," he added.
Now, Jake aims to channel his personal experiences and offer support to those in need through the community store.
"A year ago we found a girl who was sleeping rough under some railway arches. We found her and, with the help of other charities, managed to access accommodation, clothing and food for her," he says.
"Shortly after we'd found her, the girl found out that she was pregnant.
"I can't begin to imagine how she would've coped if she'd still been sleeping rough while pregnant, it would've been absolutely awful."
"Thanks to our help, she's now had a baby, they're both fine and most importantly, they're safe."
Telford Community Store opens to the public Saturday 15 November at Unit 5, Forge Retail Park, Colliers Way, Telford. TF3 4AG. To support the project or seek help for your own family or a loved one's, visit their website.