Band Aid 30's version of 'Do They Know It's Christmas?' was unveiled on Sunday evening's 'X Factor' and proved that, with only 24 hours to record a song, make a video AND distribute it to the masses, Bob Geldof, Midge Ure and the team wisely decided that less is more.
As Bob Geldof said as he introduced the track to the live audience, "It's a great track, it doesn't have to be, but wait until you see this..."
So what did we see and hear?
One Direction were given a nod to their official status as the nation's favourites, with the honours of the first, crucial lines. This they performed surprisingly movingly, quietly and atmospherically.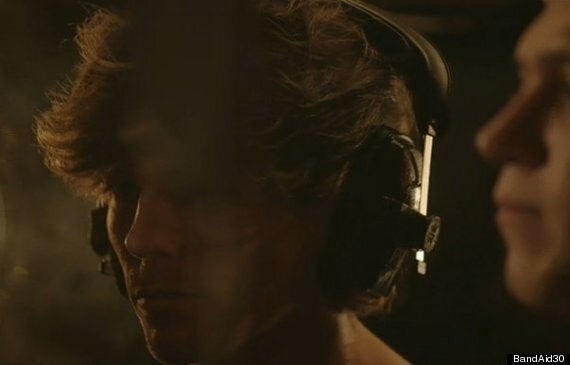 Louis Tomlinson and his One Direction bandmates were given the honour of opening the song
They were followed by an effortless Ed Sheeran, before Rita Ora opened her lungs to bring the song properly to life, with "And in our world of plenty…"
Sam Smith then acquitted himself adequately, but was overshadowed by Paloma Faith's distinctive tones during her bit, "But say a prayer, pray for the other ones."
Guy Garvey, Emeli Sande and Chris Martin were among the others to follow her, but by now we were all waiting for Bono, with his brand new line - "Well, tonight we're reaching out and touching you" - and he gave it his all, despite his delayed plane, and this being his third appearance in four Band Aid singles.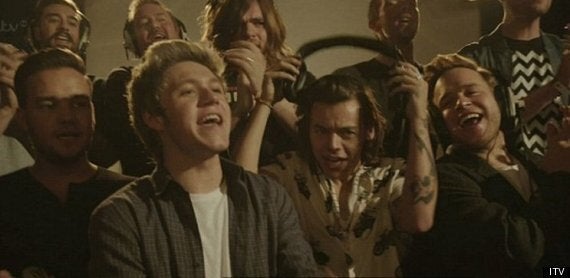 Olly Murs joined his One Direction pals plus a catalogue of other stars to record this year's version
Not sure who thought Seal was an important get for this musical assembly, but he put away his line like a reliable penalty-taker, and Ellie Goulding sounded as distinctive as usual, following him.
The biggest surprise? What came next. A be-hatted Sinead O'Connor, husky, haunting and bringing an atmosphere to the song that might have otherwise been lacking, with all those self-satisfied grins on display in the studio.
Then it was time for a few repeat artists - more Bono, One Direction, a bopping Olly Murs, more Sam Smith and Rita Ora - and then Midge Ure, you know, only the bloke who wrote it, had to guide the throng through the choral bit. Cue lots more high fives, golden lighting and humble smiles at each other… what's not to like?
Bob Geldof appeared live on 'X Factor' on Sunday evening to introduce the brand new video for the song, which goes on sale on Monday, to raise money to fight the ebola crisis, currently engulfing west Africa.
He told the audience, "It's a little bit of pop history, but this thing (ebola) could arrive on the plane at any time, this is the most anti-human disease, but we can stop it, and we will stop it, and we will support those immensely brave NHS workers, those soldiers, volunteering to go down and help."
Bob confirmed what George Osbourne tweeted yesterday, that the government would be waiving the VAT on the single, so that more money could go direct to the fund.
Bob added, "iTunes are giving us 100%. This isn't about me, it's not about them, for the first time it's about us. It could be a British thing.
"At 8am, X Factor nation, we're going to war, we're going to stop this."
The song was recorded only yesterday in Notting Hill, in the same studios that played host to the original recording in 1984. According to reports, the studio was so rammed wall-to-wall with artists keen to join in that it was almost impossible to move.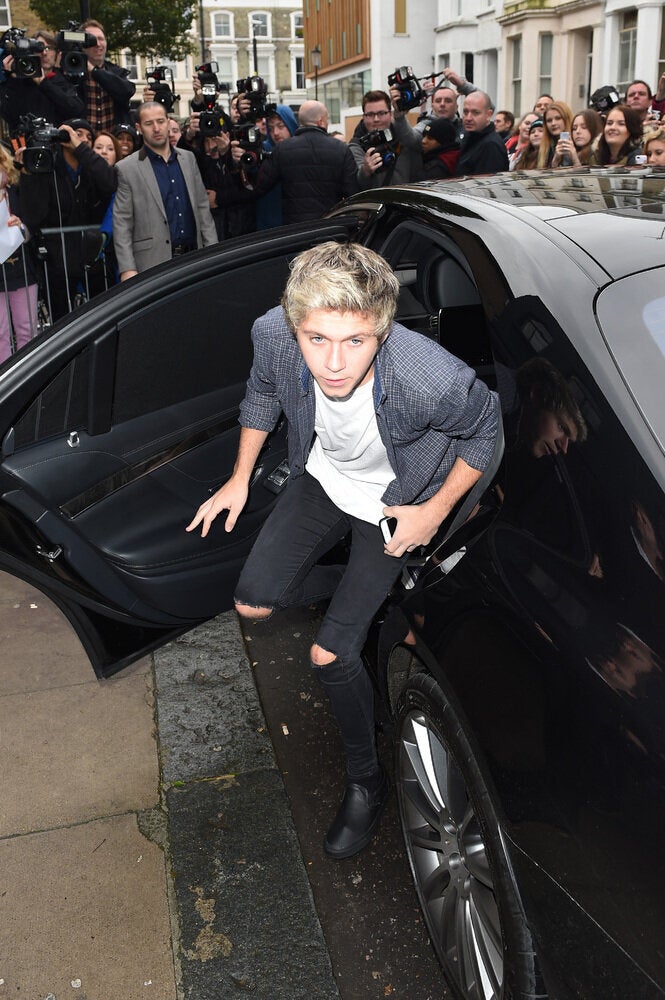 Band Aid 30 Arrivals
When Bono arrived to record his new line, he commented to the crowd that it was a shame that the charity single was necessary, and he hoped the time would come when it wasn't.
Many familiar faces were on show, all except Adele who reportedly failed to answer her phone, despite more than 100 requests from Bob Geldof to join in the recording. He told reporters, "She's not writing, she's not recording. She's not doing anything."
A number of versions of the track will be available, including remixes by Disclosure and Underworld.
The single is set for release online first thing in the morning, Monday 17 November, while physical copies - including single artwork by Tracey Emin - will be in stores 3 weeks later. The song will not be available to stream on Spotify until January.
See all the snaps of the stars who are in the lineup below...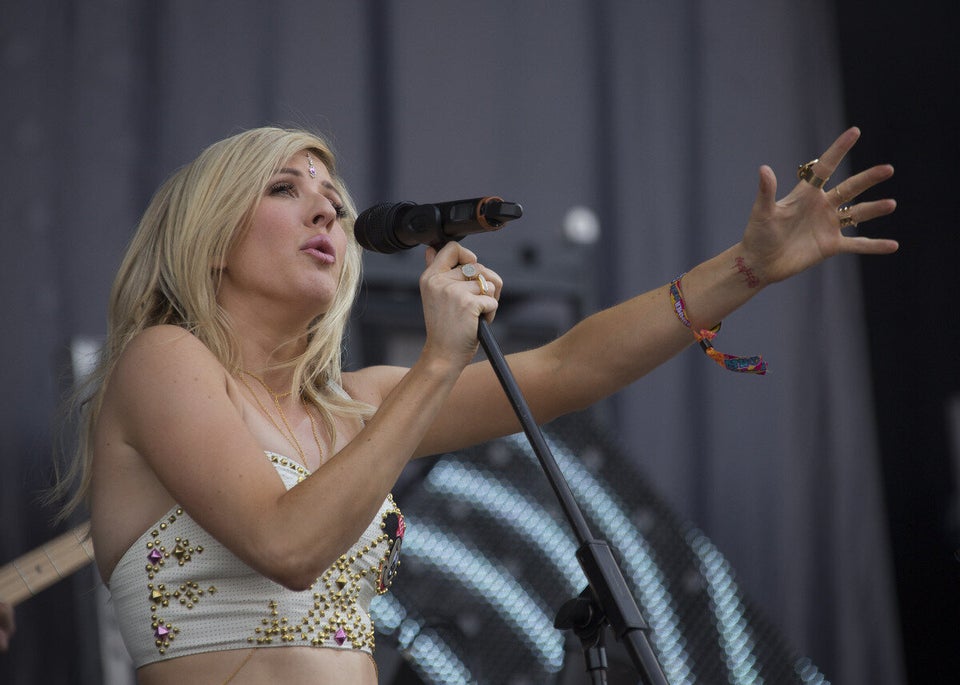 Band Aid 30 Line-Up