'TOWIE' star Gemma Collins didn't exactly have a great time in the first episode of the new series and after crying her way off the helicopter, GC was less than pleased to learn that she had to walk to the slammer.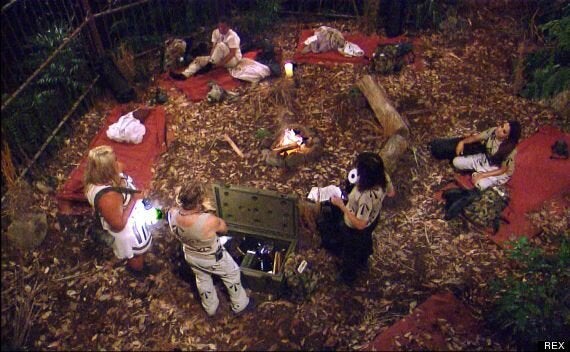 Gemma and her team mates Vicki Michelle, Craig Charles, Carl Fogarty and Nadia Forde were sent to the celebrity slammer thanks to the public's vote, however, one star was rescued by the other team.
Michael Buerk, Tinchy Stryder, Melanie Sykes, Kendra Wilkinson and Jimmy Bullard were lucky to win the vote, meaning they got to set up camp properly and after completing a (relatively easy) word task, they were given the chance to rescue someone from the slammer.
After a short debate, they agreed superbike champ Carl was the right choice, which also meant he'd have to face the first ever bushtucker trial - Snakes In A Drain.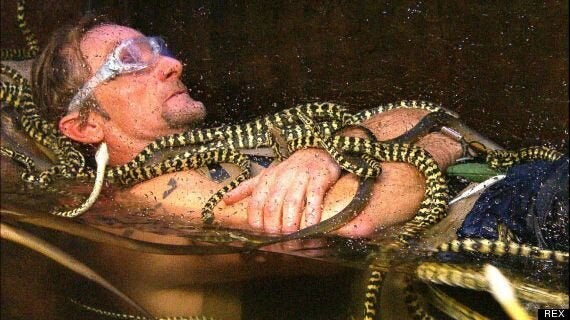 Rather you than us, Carl...
For the trial, Carl was strapped into the bottom of the drain, with a grate closed above him. For every two minutes he remained there, he gained one star of a total of six - obviously, he wasn't alone in the drain.
After 12 minutes of laying in the tank with water snakes and jungle pythons, Carl left the chamber, though there was a small problem...
As Carl stood talking to Ant and Dec, the presenters noticed he was doing a dance, and Carl exclaimed, "There's one still in my friggin' shorts!", and the ranger made his way over.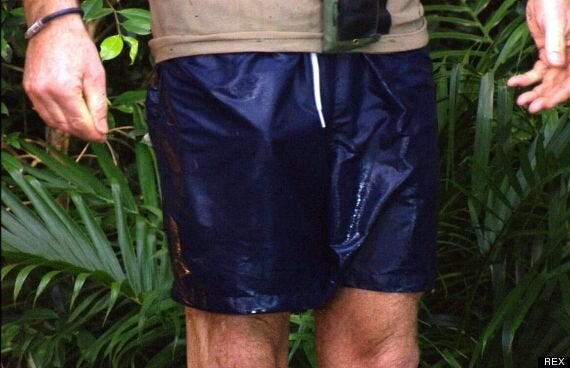 With six meals in the bag - and the snake out of his trousers - Carl had an important decision to make, as it was revealed that the meals he won could go to either his new campmates or the celebs in the slammer.
"I'm taking the food with me, the food goes with me," Carl replied without hesitation. "I've not eaten for two days and they voted for me to do this so I'm taking the food!"
As you'd expect, the jailed celebs didn't exactly take the news well and Gemma even threatened to quit.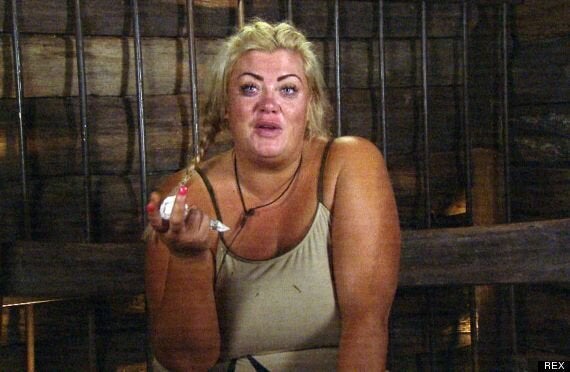 Gemma seriously wasn't happy at the thought of no food for two days
"I'm leaving, we're in the slammer and I need some decent food, I can't eat porridge ever again, I'm going to die," she said. "If they don't give us a treat I'm going to kill myself, I'd give anything for a bit of dried fruit.
"I'm not even asking for a ham sandwich with a pack of Quavers on the side, just some dried fruit."
This probably won't be the first time we'll ask this, but Gemma - you have watched 'I'm A Celeb' before, right? It's going to be a long three weeks.
The next bushtucker trial will be faced by Jimmy Bullard.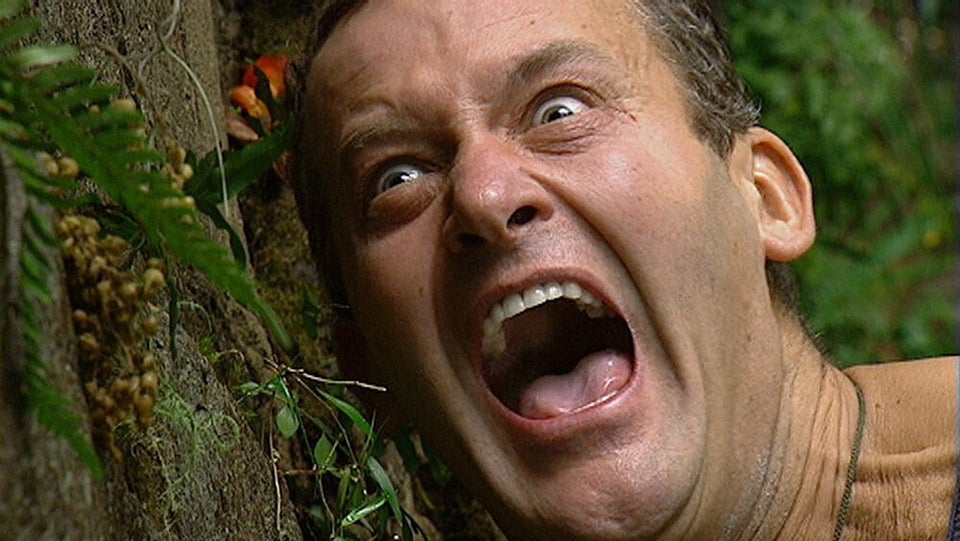 'I'm A Celebrity': Most Memorable Bushtucker Trials