Saturday night's 'X Factor' saw the acts take on a variety of huge tracks for Big Band week, though sadly, not everyone received positive comments from the judges.
Andrea Faustini, who rarely disappoints was tasked with opening the show and got things off to a great start with a powerful rendition of 'Summertime', originally by George Gershwin and DuBose Heyward.
However, while Cheryl Fernandez-Versini labelled his performance "amazeballs", Simon wasn't so kind and told him: "It lacked that gritty passion which you need with that song.
"I thought it was going to go somewhere and it didn't... and you're pulling these terrible faces, like you're in pain."
Next up was Lauren Platt, who continues to improve week-on-week, with a performance of Nat King Cole's 'Smile', and her vocal abilities were praised, with Mel B labelling them "flawless" while Louis Walsh told Lauren she's always "note perfect".
Jay James' New York-themed mash-up was the first performance of the night to face serious criticism, with Mel declaring that Simon had done him "a disservice."
After yet more drama with song choices, the first of Louis' groups Stereo Kicks pulled off a strong performance of the classic 'Mack The Knife', and once again, the other judges criticised the band's mentor for making last minute changes.
"To have a song changed the night before and have eight of you rearrange the song is hard," Cheryl told them. "I feel each week you're coming up with a problem, but I have to applaud you guys."
Ben Haenow's 'Cry Me A River' also received mixed responses, however, Only The Young continue to go from strength-to-strength, and the whole panel commended their version of 'I Wanna Be Like You', with simon revealing that its baby Eric's favourite song.
"You just know who you are," Mel added. "I have a 3-year-old, a 7-year-old and a 15-year-old and they all love you. You make me smile. I'd go to your concert any day."
Cheesy Stevi - yes, he's still in the competition - continues to flumox everyone, however as Louis pointed out after his rendition of 'Mambo No.5' and 'She Bangs', viewers obviously still love him.
Finally, the task of closing the show fell to Fleur East, who performed 'Bang Bang', a track that was showcased on a Sunday results show earlier in the series by Jessie J.
While Jessie's solo version of the song misses out the rap, Fleur relished the challenge and stole the show with her all-rapping, all-dancing performance.
"It's very simple - we saved the best for last," Louis told her. "You grow and grow every week. We're looking for a star, someone to sell records. You are that."
Tonight, another act will leave the competition, Simon still has all four of his hopefuls remaining, while Cheryl is down to just one act.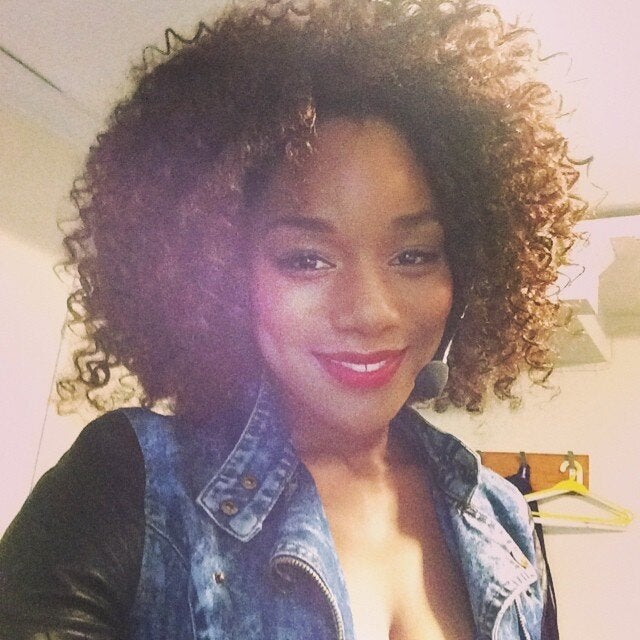 Sexiest X Factor Contestants
Popular in the Community