It's an extraordinary tale to bring to the screen - the life and times of one James Joseph Brown, the man often credited with putting funk in the trunk of the American consciousness.
'Get On Up' gives it a big go - following the musician from his deprived childhood in the deep south, escaping the beatings of his father but also the abandonment of his mother, into jail for stealing a suit, his first, crucial meetings with bandmate Bobby Byrd, and then his emerging stardom with a unique sound, and increasing political sway.
And HuffPostUK has an exclusive clip - watch above
Director of 'The Help', Tate Taylor steers Chadwick Boseman in his breakthrough role as the mercurial, complex James Brown, whose talent never fully suppressed his demons, but allowed him to become one of the most influential figures of the 20th century, musical or otherwise.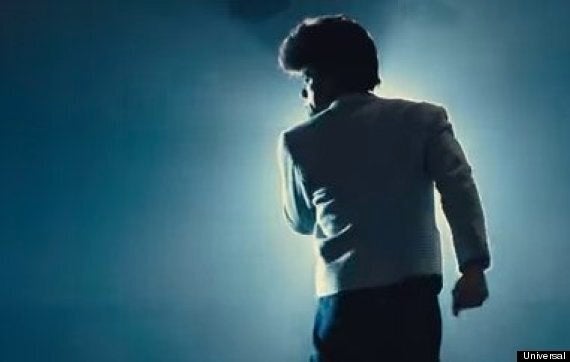 With his unique style, James Brown became a musical force
'Get On Up' is in UK cinemas from 21 November. Watch the trailer below...