Julien Blanc's plans to perform in Britain have been met with a wave of hostility, but the self-proclaimed "professional pick-up artist" can count on at least one person to support his entry into the UK.
American Blanc has been accused of directly exploiting "vulnerable men who buy into rape culture" with arguably sexually violent techniques to "woo" women (including pedalling the hashtag #ChokingGirlsAroundTheWorld, where he tweets footage of himself doing exactly that.)
Blanc's "material" includes one filmed seminar where he tells a room full of laughing men: "At least in Tokyo, if you're a white male, you can do what you want. I'm just romping through the streets, just grabbing girls' heads, just like, head, pfft on the dick. Head, on the dick, yelling, 'pikachu,' with a Pikachu shirt."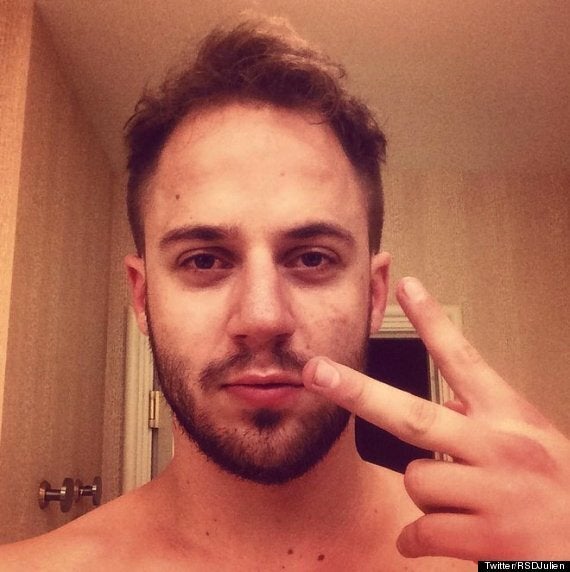 The 25-year-old works for Real Social Dynamics, a business that profits from what the Washington Post described as a "growing online subculture of men's rights activists and pick-up artists."
The group charges £1,250 for bootcamps and between £120 and £330 for various dating 'services' packages and for this chunky sum he has the following guarantee: "Become a true 'pimp', with the highest abundance of hot women in the shortest amount of time, or your money back. No questions asked."
RSD's website is advertising a "bootcamp" to teach the firm's techniques in London starting on November 27.
"It's Offensive, It's Inappropriate, It's Emotionally Scarring, BUT IT'S DAMN EFFECTIVE," Blanc says of his techniques on his Web site, PimpingMyGame.com where he advises men on how to "develop panty-dropping masculinity".
Hopkins's tweet – which did not name Blanc but included a picture of him - was largely met with confusion, with many admitting they did not know who he is.
But Dani Bunyan did recognise him, tweeting to Hopkins: "Nothing cool about sexual or physical assault on women, that's exactly what he promotes. As well as emotional control/ abuse."
The petition to ban Blanc from entering the UK asks the Home Office to issue a "banning order", which can be made if a person's presence is deemed to not be "conducive to the public good".
The power is often used on those who glorify terrorism. In 2009, the Home Office revealed 16 of 22 people barred over six months were "hate preachers". But the government quickly dropped this policy of naming and shaming.
Shadow Home Secretary Yvette Cooper has already written to Theresa May, urging her to bar Blanc. But some felt it was too extreme to place a "pick up artist" on the same list as hate preachers.
Guardian columnist Marina Hyde wrote a ban could guarantee Blanc "twice the coverage" for his seminars.
"Bans turn ranting clerics you've never heard of into ones you suddenly never stop hearing about," she said.
"He could simply hire a London venue and be beamed in from the States – and get twice the coverage off the back of it.
"His followers – who we can only surmise already suffer from feelings of alienation or they wouldn't need to pay him huge sums to help get them laid – will feel even greater solidarity with their outcast overlord. He'll be a pick-up martyr."