Pussy Riot members Nadya Tolokonnikova and Masha Alekhina spoke at the Cambridge Union on Saturday, as part of a UK visit to promote their campaign for the reform of Russian prisons.
The pair were sentenced to two years in prison in 2012 for an anti-Putin protest in a Moscow cathedral, a decision which drew widespread criticism across the world.
Since their release in December last year, they have been campaigning for penal reform, including better medicine, labour and living conditions for prisoners, as well as legal support and education.
During their appearance at the Union, Nadya and Masha said much of their work began while they were imprisoned, using hunger strikes to bring about change.
They spoke about the poor treatment of prisoners outside of Russia, including the USA, highlighting Norway as an example for how a country's penal system might be reformed.
Assisted throughout the evening by an interpreter, Nadya and Masha were asked questions ranging from their thoughts on the state of feminism in Russia, to the impact of the conflict in Crimea and Ukraine.
Asked whether international trips might harm their cause, the pair said that they wanted to move people away from the East-West mentality, saying they have never tried to hide their preference for western values.
President Putin did not stray far from their thoughts during the evening, with Masha mentioning the idea, popular amongst some, that suggests there would either be Putin or chaos in Russia. Nadya she preferred a parliament "not a king" for her country.
The pair ended their talk with a message of optimism – they said they were more optimistic than many of their friends and colleagues, and that the future brought the opportunity to counter Russian isolationism, including possible collaborations with musicians and other artists who also work on feminist themes.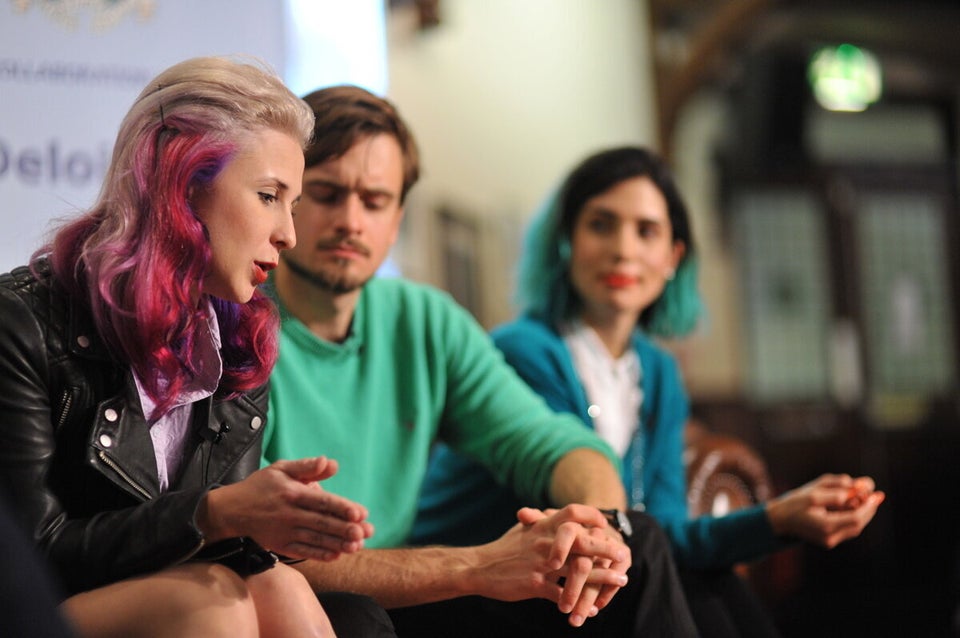 Pussy Riot at the Cambridge Union
Popular in the Community