 Chairman Shapps was quick to distance the Tories from Warsi's comments saying she "speaks for herself, not the party." But Warsi quickly responded that her successor was guilty of "hypocrisy."
Warsi, who was moved to the post of Senior Minister of State at the Foreign and Commonwealth Office in a September 2012 reshuffle, dramatically quit the government in August this year, citing the UK's "morally indefensible" position on the conflict in Gaza.
After she quit the government, the Tory peer said she wanted to "speak more freely" on the issue.
But many were quick to condemn Warsi's comments today, including Jeremy Newmark, the former chief executive of the Jewish Leadership Council, the editor of the Jewish Chronicle, Stephen Pollard, and the UK-based Israel advocacy group, the Zionist Federation.
A spokesman for the Israeli embassy told the Jewish Chronicle that Warsi's comments were "morally reprehensible and shameful."
But Warsi hit back at her critics, arguing that the tragic murders were inevitable following "weeks of intimidation."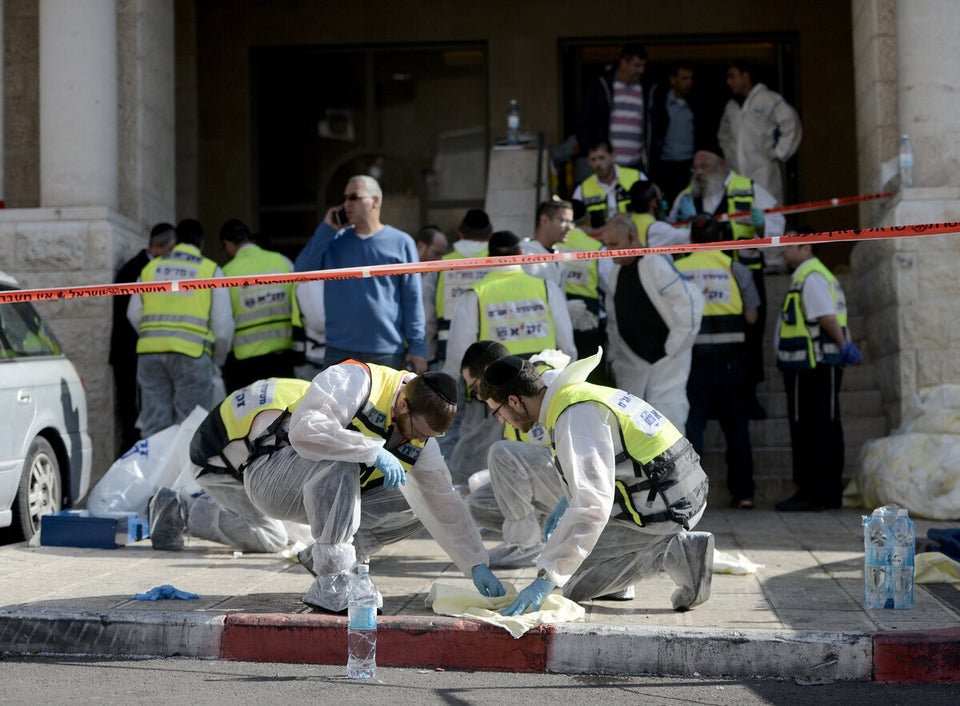 GRAPHIC WARNING: Jerusalem synagogue attack
Related