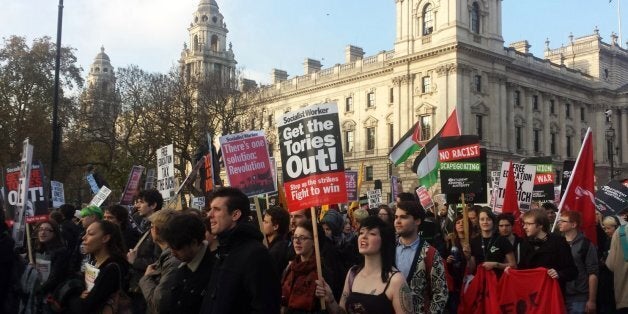 Each of the thousands of students that attended Wednesday's #FreeEducation demo in central London had different reasons for doing so.
And while for some it was a chance to rebel against the government, and even the police, others were clear in their reasons for supporting free education.
Read More..
Shreya Paudel, the NUS's International Students Officer, explained his support for the demonstration, despite the withdrawal of the union's national leadership.
"We wanted to show solidarity to home students who are fighting for free education," Shreya says, struggling to keep his banner, which displays a prominent NUS logo, from unfurling out of control, "Ideally free education should happen in every part of the world but if that doesn't happen, at least it should happen in one of the richest countries in the world.
"And even for international students, until just 35 years ago it was free for international students as well here, and it's free for international students in Germany and Norway, even now."
As the march splintered at Parliament Square, with some students dispersing into adjoining streets, a sizeable proportion headed to the rally point.
For students Katie Lewis, Alia Kassem and Saffron Skye, resting against the railings close to where speakers were due to appear, taking part in the demonstration was a show of solidarity.
"We're all students and we're all getting screwed over," Saffron says, "I had to suspend my studies last year and then pick them up again this year so I've got another year of fees on top.
"I think that it's unfair and creating and upholding a system in which only the rich and the privileged will be able to work in government and be in power, which disempowers a whole class of people. And a whole race of people."
For Alia, it's personal experience that informs her support. "One of my reasons for joining is because, while I had an amazing education to begin with, because of where my life went, I ended up in YMCA supported living," she says.
"People without an address can't get a job, people struggle to even get to university. Me and Katie are some of the first to go to university from the YMCA and for people who are homeless, which we've both suffered, it's a struggle and it's something I'm struggling with even now."
Katie agrees. "I hate that we were special in that we went to the YMCA and we came to university," she says, "I think the fees put people off from a working class background."
And for Saffron, it's clear that tuition fees are a symptom of a much wider problem. "This is reinforcing a class struggle we've been trying to get rid of for a hundred years," she says.
"This is digression not progression."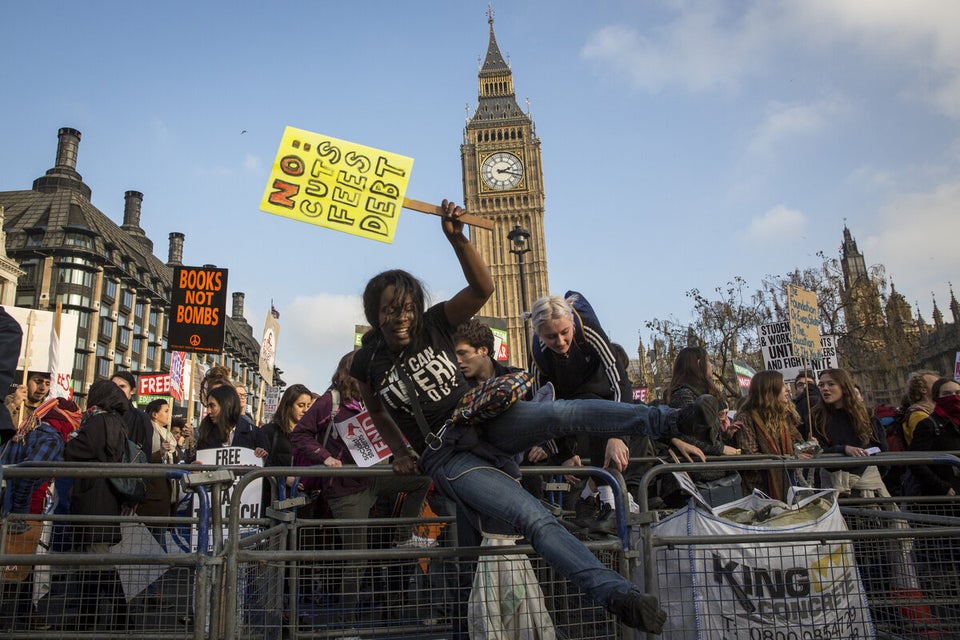 Student Protest March