Whether you're travelling home for Christmas or embarking on a family holiday this winter, it's important to keep safe on the roads.
Coping with cold, snow and ice requires extra preparation so that you can avoid a breakdown and stay on top of challenging road conditions, from lashing rain to floodwater, icy roads to falling snow.
"Temperatures are now freezing, and we've already seen heavy rain and fog across the country. Because the weather can change quickly, we recommend drivers ensure they're fully prepared for winter journeys, whatever the weather," says Steve Crosthwaite, head of the Highways Agency's National Traffic Operations Centre.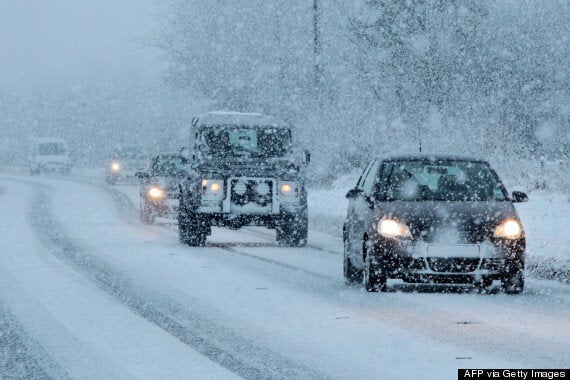 "Keep an emergency kit in your car, and get as much travel information as possible before setting off: check the local and national weather forecasts, listen to traffic bulletins on the radio, and check the latest travel information online. This can all help you plan your journey so it goes as smoothly as possible."
"Now is also a good time to get a winter car check - it's important to make sure your vehicle, tyres and heating are all in good working order before severe weather hits," says Crosthwaite.
Driving in strong winds can blow vehicles off course (high-sided vehicles are especially affected by windy weather), while driving in icy and snowy conditions requires extra caution and reduced speeds, especially when stopping. Wet roads also pose a problem for motorists; it can take twice as long to stop on a wet road so it's important to maintain a safe distance from the car ahead.
"When people think water safety they think summertime but the winter can be just as deadly if people take unnecessary risks and underestimate the power of floodwater," says drowning prevention charity Royal Life Saving Society UK's chief executive, Di Steer.
"Floodwater on roads and pathways can be extremely dangerous and create a significant risk of drowning if safety advice is not followed. It can be deeper and more powerful than it looks and cars can easily become trapped and people knocked off their feet if they try and exit a stranded car. Six inches of fast flowing water can knock an adult over and two feet of water will float a car."
Steer says packing a flood kit is essential before setting off on any journey in the winter months and as crucial as ensuring your car is winter-ready. A useful flood kit will include a change of clothing, wellies, waterproofs and blankets as well as a torch, charged mobile, radio, medication and a first aid kit and a list of useful numbers, including flood alert lines.
Other useful items to have in your car for winter journeys? Pack an ice scraper and de-icer, jump start cables, food and a warm drink in a thermos, a shovel, reflective warning sign, road atlas and sunglasses to help cope with the glare from snow.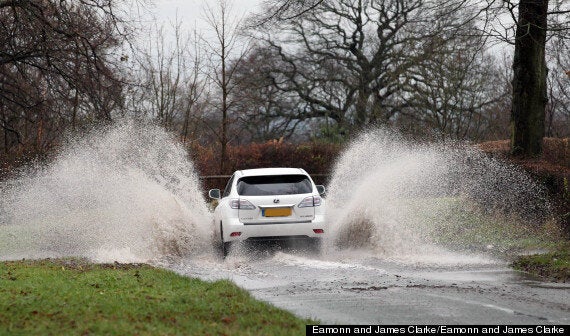 Before setting off, tell someone at your destination when you expect to arrive, taking into consideration extra time for your journey. Plan for alternative routes before driving off.
Once you're on the road, prepare to drive more slowly than usual - in icy conditions, you may need to allow 10 times the normal distance with the vehicle in front of you for braking. Using a lower gear than usual is also helpful so that you don't lock your wheels, and be sure to allow ample time on icy, slippery surfaces when reducing speed and slowing down in time for bends in the road. Heavy rain, fog and snow also reduce visibility on the road so turn your dipped headlights on.
And watch out for salting vehicles - they may be helping your tyres from slipping but be sure to stay a safe distance away from them to avoid getting salt all over your windscreen.
A winter driving adventure with the family can be enjoyable - just make sure you're well-rested and calm before setting off on the journey as winter driving conditions can be more exhausting and stressful for motorists. Stop frequently for food and drink, and to wipe up a snow-covered car.