A grandmother in Australia is furious after discovering a photo of her sunbathing almost naked was captured by a drone - and used to advertise a house for sale nearby.
Mandy Lingard, 50, was sunbathing in her garden in Melbourne when the offending unmanned aircraft flew overhead and took the picture.
Of course she was almost totally oblivious - until she saw the billboard advertising the home in Mt Martha, and noticed a familiar shape in the photo.
The mother of three was picture face down, wearing a G-string.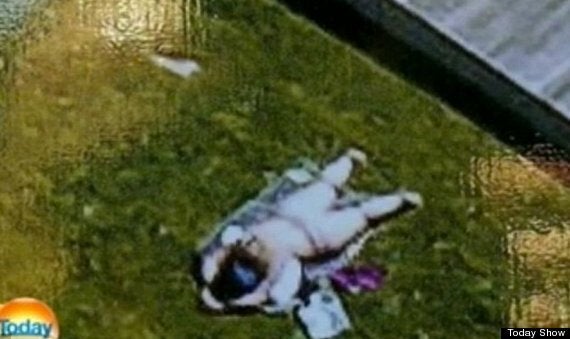 "It's in the real estate magazine, it's on the internet and on the board and I'm really embarrassed. My son has noticed it and he's embarrassed that his mum is there."
Eview Real Estate has now removed the picture from the billboard, but defended using drones to take pictures arguing that "it's something that Google does" and adding that it tends to add value to properties when it can "capture the setting". And also the chance of seeing naked people nearby, right Eview?
"Images of Miss Lingard were not used intentionally, it was merely an oversight and Eview Group have put into place systems and procedures to ensure that such instances do not occur in the future," the firm said in a statement to the BBC.
The House of Lords was told by the Metropolitan Police on Tuesday that people in Britain are being "harassed" by drones in public.