A couple have claimed they were charged an extra £100 by a hotel after leaving an online review describing it as a "filthy, dirty, rotten, stinking hovel".
Tony and Jan Jenkinson said they were hit with the "fine" after leaving highly critical comments about the Broadway Hotel in Blackpool on TripAdvisor.
They stopped at the hotel on their way to Oxford, paying £36 for a night in a double room.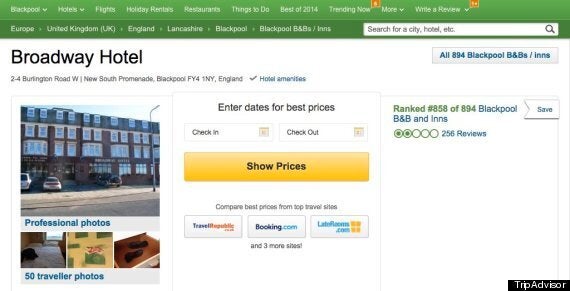 The Broadway hotel has many bad reviews
But they said they encountered a string of problems, prompting Jenkinson to post the review on August 30 in which he branded the hotel a "filthy, dirty, rotten, stinking hovel".
The Jenkinsons said they discovered the £100 charge on their credit card statement a few days later.
When they queried the charge, they were said to have been told it was incurred under a "no bad review policy" included in the terms and conditions.
The policy said: "Despite the fact that repeat customers and couples love our hotel, your friends and family may not. For every bad review left on any website, the group organiser will be charged a maximum £100 per review."
The hotel has been rated 'terrible' by 147 out of 252 reviews.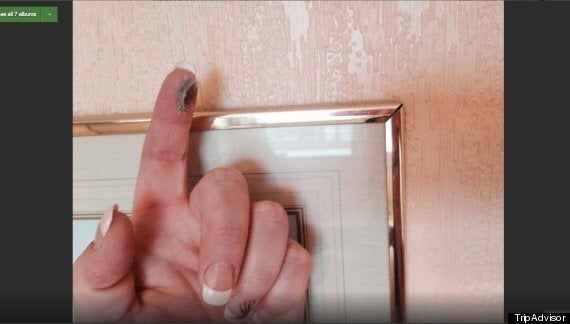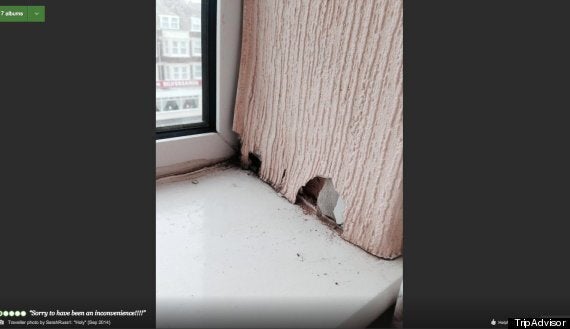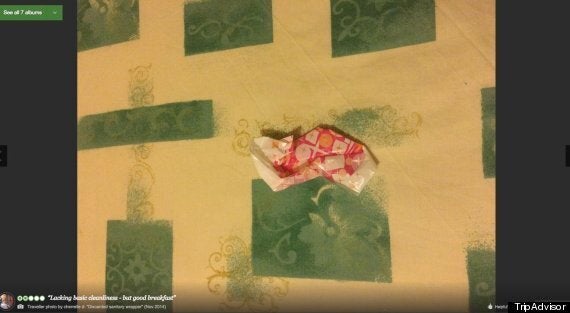 Photos of the hotel posted on TripAdvisor by other visitors
The couple, from Whitehaven in Cumbria, are attempting to recoup the money through their credit card company.
They complained to Cumbria trading standards officials, who have passed the matter to counterparts in Blackpool.
John Greenbank, trading standards area manager north, said: "I have worked for trading standards for many years and have never seen anything like this.
"The hotel management clearly thinks that they have come up with a novel way to prevent bad reviews. However, we believe this could be deemed an unfair trading practice."
Councillor John McCreesh said: "Customers need to be free to be honest about the service they're getting.
"Other customers depend upon it. Hotel owners should focus on getting their service right rather than shutting down aggrieved customers with threats and fines.
"People should have the right to vent their disappointment if a hotel stay did not meet their expectations and should not be prevented from having their say."
Simon Calder, travel editor at The Independent, told BBC Breakfast the incident was "completely out of order" but added: "I must say, of course, there is an element of you get what you pay for."
The hotel could not be reached by the Press Association for comment. Its website appeared to be down.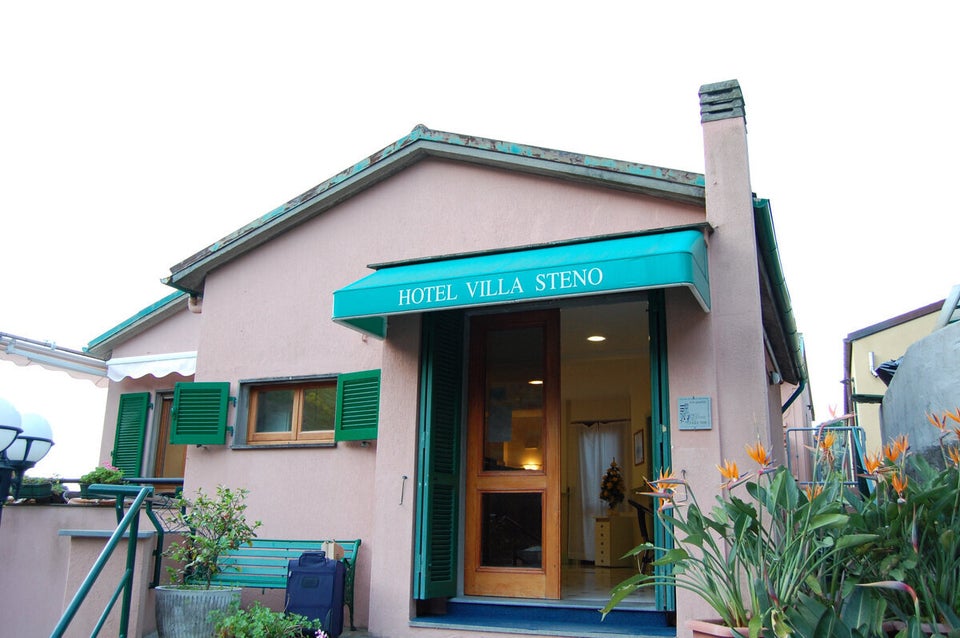 The World's Top Hotels, As Chosen By TripAdvisor