The Christmas season has arrived and it's time to embrace the twinkling lights, festive drinks and the best Christmas markets around the UK and Europe.
Pack the family into the car and enjoy a wintry drive through Hampshire, to take in the sights, smells and delicious tastes at Winchester's traditional German-inspired Christmas market.
Or set off on a scenic adventure drive through Wiltshire for Bath's Christmas Market, which event manager Vicky Bunt describes as "the epitome of a festive market," which boasts "one of the most picturesque and romantic settings anywhere in the UK. This year we've gone out of our way to cherry pick the crème de la crème in terms of unique festive gifts, edible delicacies and entertainment."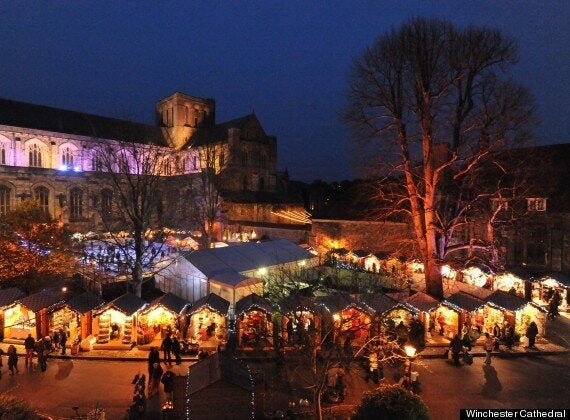 If you're looking to discover the Christmas spirit further afield, there are some fabulous Christmas markets around Europe which you can take in with your winter holiday, whether you're driving to France, Belgium or Germany this December.
Maximilien Lejeune, executive director of European Best Destinations, which has travellers vote on their favourite Christmas markets in Europe, says that the three ingredients for a good Christmas market are "handicrafts, food (sausages, pretzels, candy apples, roasted chestnuts, marzipan, and mulled wine) and the soul."
"If you are fed up with these plastic gifts manufactured at the other end of the earth, go to a Christmas market. The best Christmas markets in Europe still offer quality craftsmanship and therefore unique gifts for your family, friends and for yourself.
"There is nothing worse than a fake Christmas market, it is like a rose without smell or a wonderful strawberry without any taste. If you do not want to be disappointed, choose a traditional Christmas market and avoid indoor Christmas markets (the worst thing in the world!).
"In my opinion, the best Christmas markets for young travellers are the Christmas markets of Brussels, Madrid, London and Lille, authentic yet modern. For lovers of all ages: the Christmas markets in Vienna, Prague and Basel are very romantic. Aficionados of traditional Christmas markets should try Strasbourg, Manchester, Nuremberg, Leipzig, Dresden and Aachen."
Click through the slideshow below for the best Christmas markets in the UK and Europe that you'll love driving to this winter season.
Related