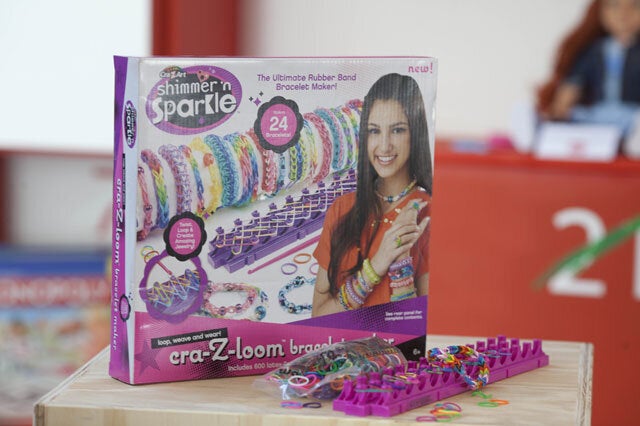 The Argos buyers made their predictions after asking 1000 seven to 11-year-olds which toys they will be requesting from Father Christmas this year.
Interactive toys topped the majority of kids' Christmas lists and loom bands make an appearance (of course). But the survey also revealed that old favourites, like Monopoly and Lego, are still popular.
Traditional toys like arts and crafts, board games, construction toys and sports equipment still appear high on 30 to 40 per cent of Christmas lists.
Linzi Walker, Argos's chief toy buyer, said: "Toy trends develop and change every year, and although tech is now given a heavy focus, categories such as arts and crafts are a phenomenal trend this year."
The survey also found that when it comes to writing to Father Christmas, the traditional approach is still favoured, with nearly three quarters of children using a pen and paper.
However, some have adopted a digital approach, with 13 per cent planning to email their lists and a further one in 50 children planning to take to Twitter to let the elves know what they want in their stockings.
Click through the gallery below to see the toys Argos predicts children will be tweeting about this December.
And for more Christmas gift inspiration don't miss our round ups: