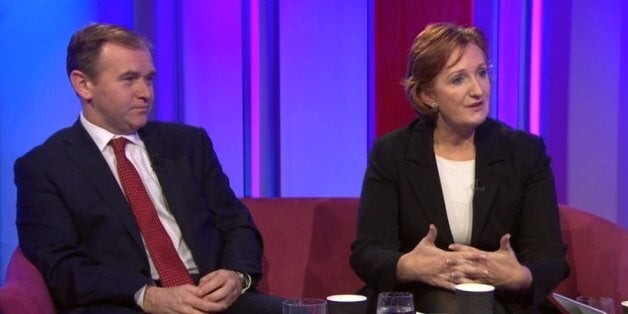 The deputy chairman of Ukip, Suzanne Evans, has accused "out of touch" Londoners of not wearing poppies to commemorate Remembrance Day.
Evans was Ukip's representative on the BBC's Rochester by-election coverage on Thursday evening and into the early hours of Friday morning.
Explaining the success of Nigel Farage's insurgent party, she said many voters did not like London and its "liberal metropolitan elite that just doesn't resonate with them and their values".
And she shared an anecdote which she said showed how Londoners held different values than people outside the capital.
"Interestingly, actually, because I am standing for parliament in Shrewsbury & Atcham, I'm shuttling between Shrewsbury and London. One thing that was particularly noticeable to me was on Remembrance weekend, hardly any people in London were wearing poppies. But you go to Shrewsbury and of course everybody was wearing a poppy."
Evans said she was "surprised" by what she saw. "There really was a stark contrast there that says something to me about how London is out of touch," she said.
The claim, made at around 3.30am as the panel of politicians awaited the by-election result, did not go down to well with presenter Andrew Neil.
"The Tower of London had the most amazing display of poppies the world has ever seen and it was wonderful," he said. "I think this city is just as patriotic as any city."
Neil also said he was pleased to see the large number of people from "immigrant backgrounds" in the capital wearing poppies in November.