David Cameron is under pressure to give up £1.5 million in donations from businessman Dave Whelan amid allegations of racist comments by the Wigan Athletic chairman.
Labour backbencher Karl Turner has written to the Prime Minister urging him to condemn the remarks and hand the money to charity.
Whelan sparked a furious backlash this week after justifying his decision to hire Malky Mackay - himself under investigation for sending racist and anti-Semitic text messages - by making controversial comments about Jewish and Chinese people that were described as "offensive" by West Ham owner David Gold.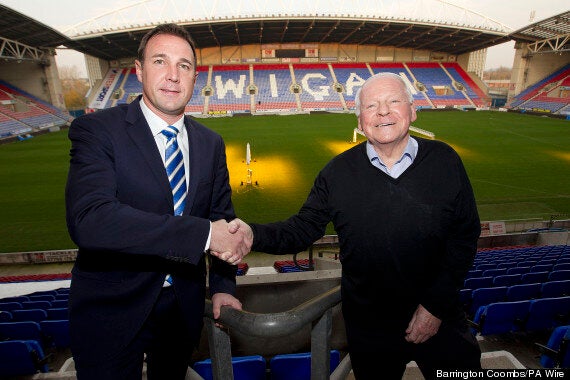 Wigan Athletic Chairman Dave Whelan with new manager Malky Mackay (left) following a press conference at the DW Stadium, Wigan
While talking about the club's new manager, Whelan reportedly told the Guardian on Thursday: "Jewish people chase money more than everybody else" and used the term "chink" to refer to Chinese people - a word also used in one of the text messages revealed to have been sent by Mackay.
In an eyebrow-raising apology, Whelan used the classic defence against allegations of racism of: "Some of my best friends are Jewish and Chinese."
But in a letter to Cameron, Turner said: "David Whelan is a significant donor to the Conservative Party, and has donated £1.5 million since 2007.
"His most recent donation of £100,000 was received by the Conservative Party on the August 2 2014.
"Given his status as a significant contributor to your re-election efforts you must now make it clear if you personally condone or condemn these comments.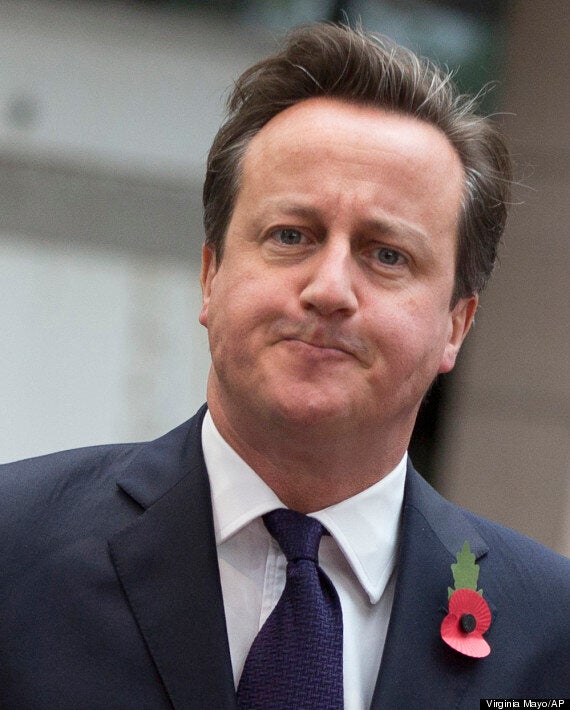 "I hope that you agree with me that these anti-Semitic and racist comments have no place in modern British society, and as such I hope that you also agree with me that you must now give up any money that you have received from Mr Whelan and consider which charitable groups would be better recipients of it.
"Failure to act swiftly in this matter will show a lack of leadership. It will not be possible for you to simultaneously condemn offensive remarks while accepting large sums of money from those responsible for them."
Anti-racism campaigner Kick It Out has already questioned whether Whelan is a "fit and proper person" to run a football club.
Mackay is currently under investigation by the Football Association over allegations of sending racist and anti-Semitic text messages to Cardiff's former head of recruitment Iain Moody whilst manager at the club.
The Scot's appointment by Wigan on Wednesday led to shirt sponsor Premier Range ending its association with the club.
On the appointment of Mackay, Premier Range said on Wednesday: "The texts Mr Mackay has admitted to sending are wholly unacceptable – and the thoughts expressed within them are a shocking reminder of a past we thought football had left behind. A team that would employ a man who expresses views such as these is not the kind of team Premier Range wish to deal with."
Popular in the Community