He's only been in the 'I'm A Celebrity' jungle for about five minutes, but it looks like Jake Quickenden has already set his sights on Kendra Wilkinson.
SEE MORE:
Kendra was barely able to contain her glee when the former 'X Factor' star arrived in the jungle this week, and, predictably, wasted no time in showing off his toned physique, which she didn't seem to mind one bit.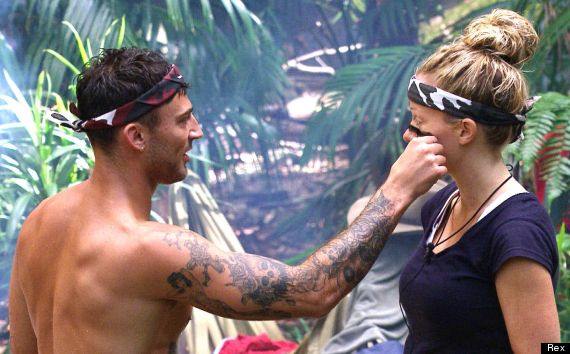 Is that love we smell in the 'I'm A Celeb' jungle? Or just the leftover aroma of Gemma Collins's fluorescent yellow poo..?
Things quickly heated up between the pair, when Jake offered her a full body massage in exchange for her bed, saying: "If I can have your bed for one night, I'll give you a full body massage."
Somehow managing to control her swooning, Kendra admitted she would "think about it a little more".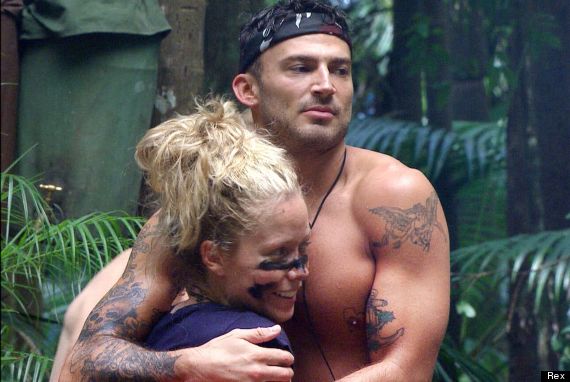 Jake Quickenden and Kendra Wilkinson
Jake arrived as one of two latecomers in the 'I'm A Celeb' jungle this week, alongside former MP Edwina Currie, having only been eliminated from 'The X Factor' at the tail-end of last month.
He previously hinted that a romance with the newly-single Melanie Sykes could be on the cards, when he said: "I haven't necessarily got a type. I love a MILF every now and then", but it now seems that the former Playmate may be a more likely candidate.
Kendra is also newly-single, having reportedly ended her relationship with husband, Hank Bassett, shortly before arriving in the jungle.
She told Dish Nation shortly before the start of 'I'm A Celebrity': "I'm single for the time being. That is what I am trying to escape from. I am going to have some thinking time in the jungle."
Watch this space, showmance fans...
LIKE US ON FACEBOOK | FOLLOW US ON TWITTER