Guests at a top London hotel have described their terror after a massive explosion, believed to have been caused by a gas leak, left 14 injured and five in hospital.
Workers from the National Grid were on site at the five-star Churchill Hyatt Regency hotel in Portman Square, central London today, trying to pinpoint the cause of the blast, which happened just before midnight last night.
London Fire Brigade was carrying out its own investigation into the explosion.
Berkeley Mews was closed to traffic at both ends, and broken glass and rubble was still visible on the ground near the site of the explosion.
Fourteen people were injured in the blast, five of whom were taken to hospital.
One guest described the scene outside the hotel as "chaos" after the explosion.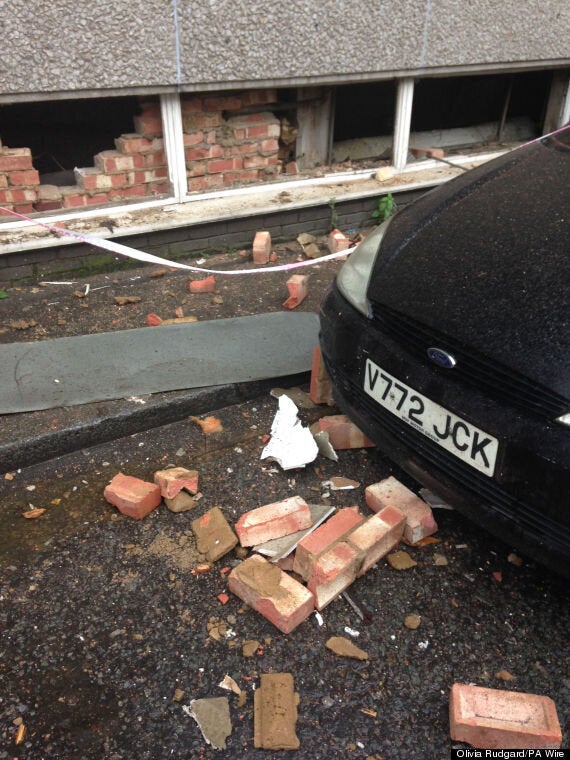 The scene at the Churchill Hyatt Regency hotel
Raymund Reyes, 40, had been talking to his wife on the phone when the explosion happened.
He said: "The floor shook and there was a loud explosion simultaneously. The power went out, it was pitch dark. I go into the hallway and it was pitch black - no lights, nothing.
"We went down the stairs. On the first flight people were kind of panicked. I thought it was a drill. But then I saw that it was pitch black and I thought, there's something wrong.
"We get down here and there's chaos. I was outside for a good hour and a half. This has been a shock."
He said that guests had been told to change flights scheduled for today to tomorrow.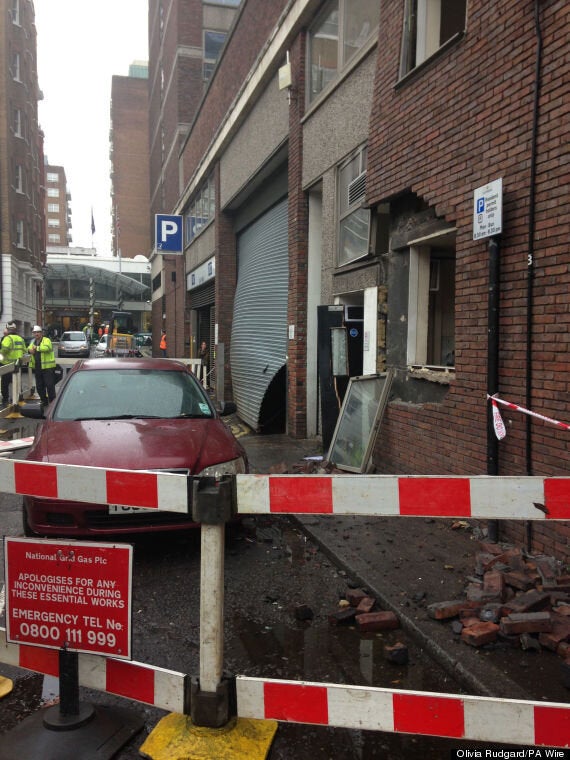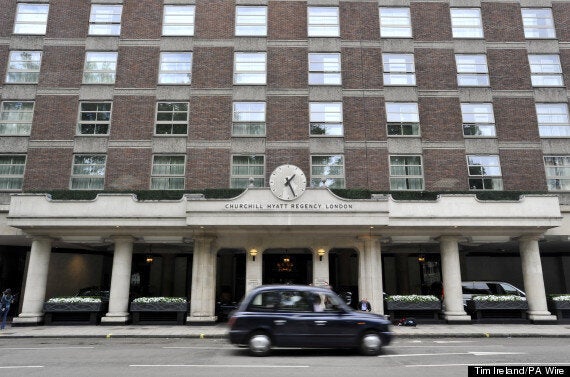 Stewart Dyer, 40, who was staying in the Hyatt with his wife and nine-month-old daughter, said he was initially afraid it was a terrorist attack.
"Around midnight we heard this huge explosion. All the electricity went off and we just heard sirens and the alarm.
"It was scary because we couldn't get the security lock off the door in the dark, and hence we couldn't get the door open.
"Someone thankfully heard us and gave the door a push and we were able to get out.
"We congregated outside the Radisson, and then we were lucky enough to get the last room.
"The staff were very good. They did what they could - they didn't really know what was going on at first as well as anybody else.
"When you see something like that, you suddenly realise that you're not sure what's happened.
"I've never heard a bomb go off next to me so you never know."
Mr Dyer, who was wearing a hotel bathrobe, is still waiting for his bags to be brought out of the hotel, which contain clothes for his baby daughter.
"We do need clothes for the baby - my wife is in a nightie with no underwear and no shoes."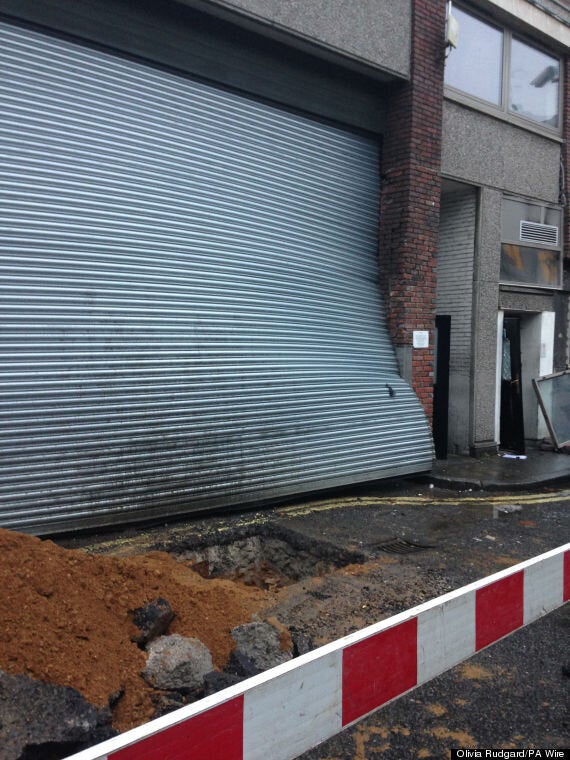 Jeanette Unsworth, spokeswoman for the National Grid, said: "We're still investigating. We obviously had to spend a little time last night making sure the situation was safe.
"We were waiting for the emergency services to do their work of getting the injured people out, and we'll be on scene today investigating to establish the exact cause."
She said it was "too early to say" what the exact cause of the blast had been, and they did not know how long the investigation would take.
The hotel has been evacuated and guests moved to other hotels in the area.
A spokesman for London Fire Brigade said: "The cause of the explosion is being investigated but is believed to have been caused by a suspected gas leak. Duty of care has been handed back to the hotel."
A representative for the hotel said that a statement would be released later.
The hotel's website describes it as "one of the finest five-star hotels in London". It has 434 rooms and suites, and advertises an average daily rate for a room of £264 per night.
Nawaf Albarrak, 32, from Saudi Arabia, felt the explosion from his room in the Radisson hotel across the street.
"I felt something, and I was afraid it was maybe an explosion or something.
"Then my sister came back along the road, and she said there are ambulances and a lot of people here. I saw everybody outside, there were too many people.
"They took people inside. There were people in pyjamas and people without coats. They gave them blankets. I think they did well.
"I hope they've taken them to another hotel because they were standing around. I felt it, I heard the sound. I thought it might be an accident, a car crashing into the hotel."
Mr Albarrak was originally supposed to be staying in the Hyatt but changed his reservation to the Radisson opposite just before he arrived.
Today staff were retrieving belongings from guests' rooms.
Many had been evacuated to the Radisson hotel and were waiting outside to receive their luggage.
However, people who had parked their cars underneath the hotel were told it was too dangerous to retrieve them.