Robbie Williams has relaunched his Farrell clothing line with high street giants Primark.
Farrell, the heritage inspired menswear brand has arrived in stores bringing effortless style and incredible fabrications with it. The brand is named after Jack Farrell, who also happens to be Robbie Williams' grandfather.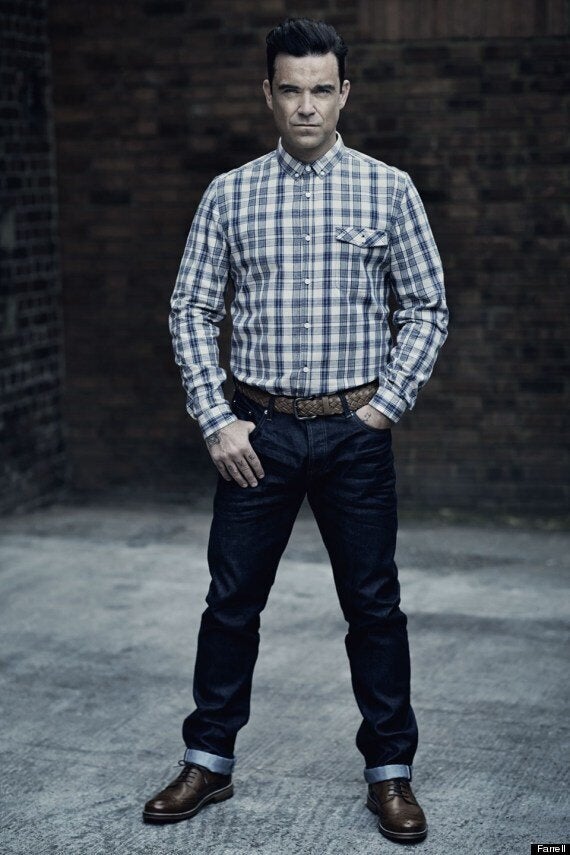 Robbie Williams models clothes from the new Farrell range at Primark.
Ben Smith, Director of Menswear of Primark said "We've absolutely loved working with the Farrell brand. The product looks superb, fastidious detail, amazing value and has remained true to its origin. Not only have we ensured the product is amazing but the whole concept from quality through to design & store environment have all played a massive part in ensuring we deliver a first class exclusive range to the Primark customer."
Robbie Williams revealed in April 2013 that he would not be re-joining Take That, has since gone on to become a father of two with the latest addition to his brood, Charlton Valentine born in October of this year.
Worn by Robbie himself during photoshoots and concerts, Williams said "'I'm delighted that Farrell has been invited into Primark. What a great collaboration - let's have it!"
With Farrell now back in the shops, Williams is hoping that his latest 30-piece collection is an instant hit, prices range from £8 for a Farrell branded t-shirt up to a£45 for a Pea Cot.
Farrell launches in Primark at the end of and will be available to buy from 15 stores across the UK and Europe.
Related