Ghoncheh Ghavami, 25, was found guilty last month of "propagating against the ruling system" and received the custodial sentence.
She was detained in June at a Tehran stadium after trying to attend a men's volleyball match between Iran and Italy.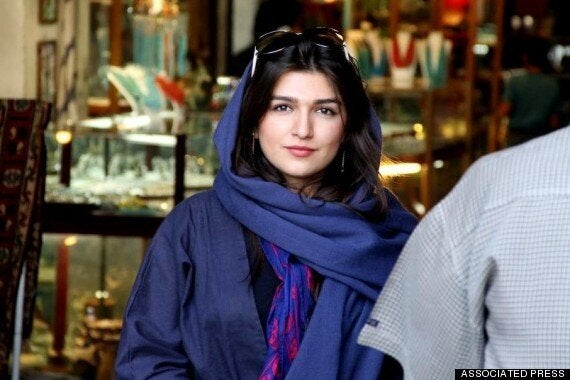 Iranian-British Ghoncheh Ghavami
Ghavami, from Shepherd's Bush in west London, was taking part in a protest against a ban on women in Iran attending sporting events in the company of men in public stadiums when she was arrested.
Iran banned women from volleyball games in 2012, extending a long-standing ban on football matches.
In a statement emailed to reporters, Iman Ghavami said: "Few hours ago my sister was bailed out for her birthday on Monday. It is so good to be home. I finally heard her voice after 149 days. It was a very emotional moment. My mother couldn't stop crying.
"But she is not free yet. Bail is not freedom.
"Yesterday the judge issued the verdict of one year imprisonment and two years prohibition from leaving Iran. Ghoncheh will soon defend her innocence again in the court of appeal.
"We hope she will be vindicated of all charges and be allowed to come back to the UK to continue her studies. You have been by our side throughout this difficult ordeal and I thought to share this moment with you. I hope you stay with us until Ghoncheh is free for good."
Ghavami said that his sister's health had deteriorated due to hunger strikes she carried out while in prison.
A post this evening on a Facebook page set up by Ms Ghavami's family said:
Her mother, Susan Moshtaghian, wrote yesterday that Ms Ghavami had been sentenced to one year in prison.
In an emotional message, she said: "Your dad was shown the verdict today. After all these going back and forth and all the troubles we were given in the past month, they finally sentenced you to one year for a crime you never committed.
"I cannot believe one year imprisonment for volleyball protest which they said had nothing to do with your charges.
On October 1 she went on "wet" hunger strike - refusing all food but taking liquid - for 14 days, in protest at the conditions of her detention.
Ghavami, a graduate of the University of London's School of African and Oriental Studies from Shepherd's Bush in west London, was described by Amnesty International as a prisoner of conscience.
She was held for a few hours following her arrest in June and then released only to be detained again a few days later. She stood trial last month and her family claimed that she was kept in solitary confinement.
The Iranian authorities are not believed to have publicly released details of Ghavami's verdict.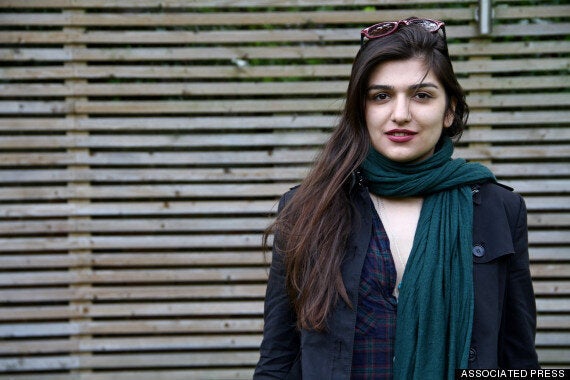 Iranian-British Ghoncheh Ghavami posing for a photograph in London, England
In an open letter to Iranian President Hassan Rouhani, 300 Iranian human and civil rights activists complained about the "unbearable conditions" she was being kept in.
Foreign Secretary Philip Hammond raised her case with Iranian foreign affairs minister Mohammad Javad Zarif in September at talks at the United Nations in New York.
Andy Slaughter, Ghavami's local MP, said: "It is excellent news that Ghoncheh has been released from prison apparently on bail, and a tribute to the campaign her family in Britain and Iran have run over the past five months.
"Support for her has come from around the world - Ghoncheh is a young woman of great courage.
"Though this is an important development we must continue the campaign until charges against her are dropped and she is free to travel outside Iran.
"With the family I will be meeting the Foreign Office Minister this week to discuss what more the UK Government can do for Ghoncheh, who is a British citizen."
Amnesty International UK director Kate Allen said: "We're delighted that Ghoncheh is no longer in prison. What's essential now is that these ludicrous charges are dropped immediately."