TV chef Gino D'Acampo says he may have to quit 'Celebrity Juice' after he lost out on lucrative business deals because of the nature of the ITV2 show.
Gino has been standing in for Holly Willoughby as team captain on the panel show but admits the show's racy jokes and sexual innuendo has cost him dearly.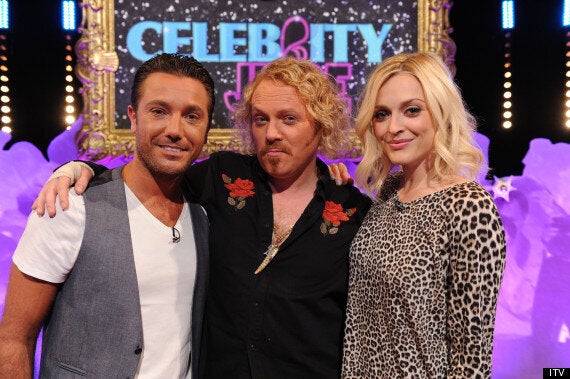 Gino with 'Celebrity Juice' stars Keith Lemon and Fearne Cotton
"After all the shenanigans of this series I don't think it's going to be very good for my cooking career if I keep doing Celebrity Juice," he said. "My agent will kill me."
Since taking over from Holly, Gino has bared his bum, claimed "posh people are usually lesbians" and demonstrated sex positions.
But despite his management team not being keen on him appearing on future shows, Gino admits he'd find it difficult to turn down.
"It would be very hard to say no to Keith and Fearne - we socialise outside of the show," he said.
Peter was taking part alongside Olly Murs, who was reminded by host Keith Lemon that he'd been voted 'Rear of the Year'.
When Olly admitted how embarrassed he was by the honour, Peter replied, "Olly, dude, you don't need to be embarrassed, I've done an Iceland advert."
Viewers were quick to voice their distaste for the comment on Twitter, with some calling for Peter to be sacked from the lucrative gig.