Jake Quickenden may have been a late addition to the 'I'm A Celebrity' jungle, but he's more than proved his worth to his campmates, after bagging all available ten stars in Sunday night's live Bushtucker Trial.
We've been looking forward to the first live trial all series (who doesn't love watching Ant and Dec awkwardly covering up a celebrity swearing their heads off?), and thankfully the 'Critter Cube' challenge lived up to our high hopes.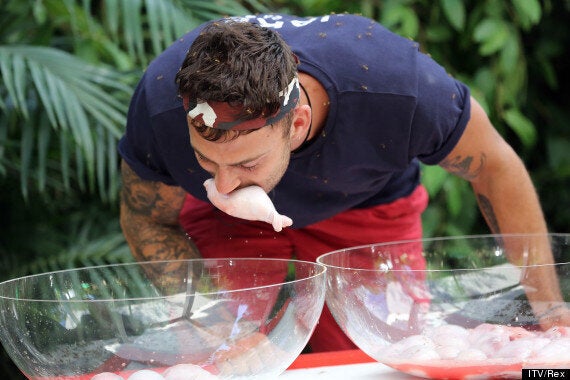 Jake Quickenden with a pig testicle dangling out of his mouth
The trial was a take on ITV's 'The Cube', but while the challenges on that show mostly revolve around rolling a ball in a straight line and building a tower of blocks as high as possible (at least that's what we can gather from the 10 minutes we've seen before 'X Factor' starts on a Sunday), the 'I'm A Celeb' version was a bit more… gruelling.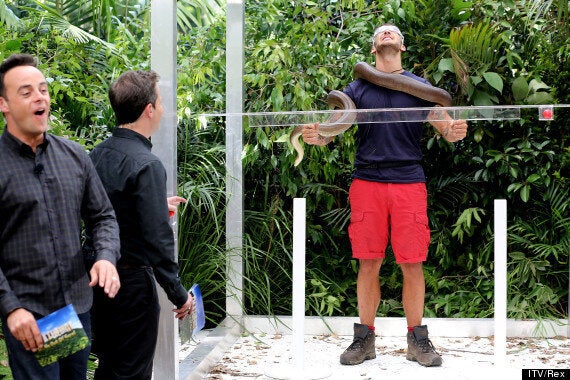 Ant and Dec remained as stoic as ever
In order to win meals for his campmates, Jake was required to undergo a series of grim tasks, including balancing a ball on a beam while a snake wrapped itself around him, and moving pigs' testicles with just his mouth.
Don't forget, though, this is a man who once shared a house with Stevi Ritchie, and the grisly challenges looked like water off a duck's back for Jake, who joked: "It's like vinegar in my eyes! I can still smell [the testicles]. A bit like mine, to be honest."
He was also required to count how many eels were in a tank using just his hands and after, surprisingly, managing to count all the way to five, Jake ended up scooping all 10 of the meals that were up for grabs.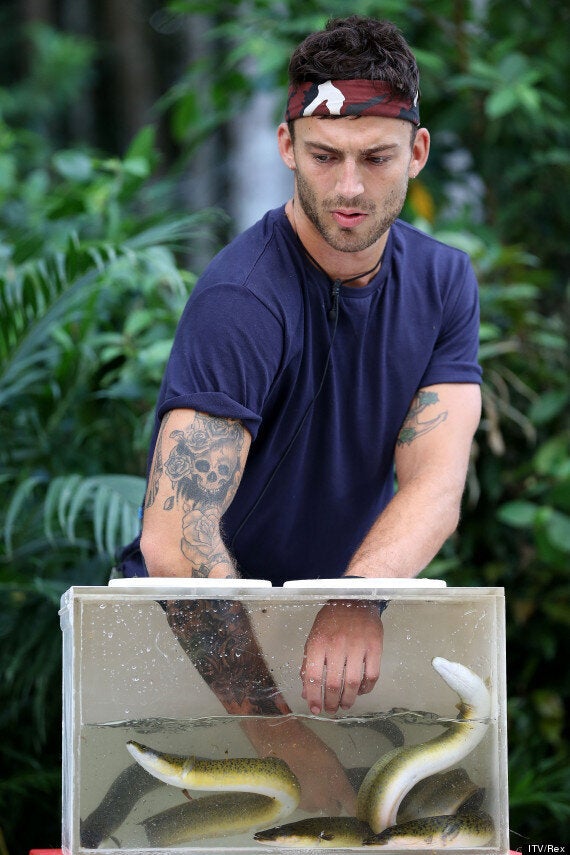 Either he's concentrating really hard, or Jake has just realised he's left the iron on 10,000 miles away
The former 'X Factor' singer admitted he was "buzzing" to have succeeded in the challenge… which is more than could be said for Jimmy Bullard, who discovered he would have to take on the 'Critter Cube' himself on Monday.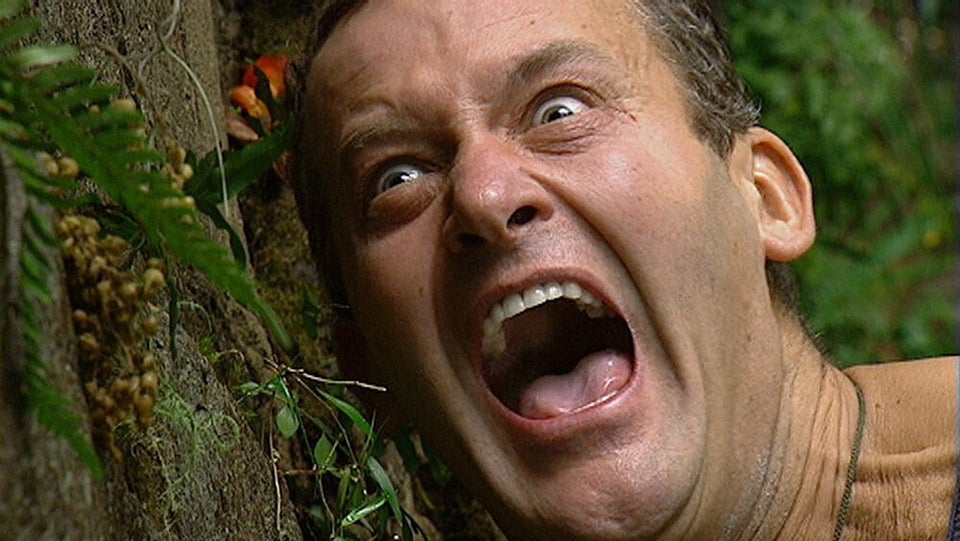 'I'm A Celebrity': Most Memorable Bushtucker Trials