Things didn't exactly pick up on Monday, with the 'TOWIE' star waking up to reveal to her campmates, currently banged up with her in the "celebrity slammer", that she thought she had malaria.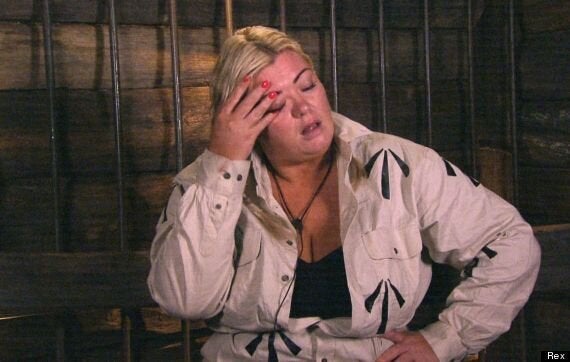 Gemma worries she has malaria
Graphically describing her symptoms to the rest of the group, Gemma admitted: "I think I've got [malaria], I've had the worse diarrhoea ever. I'm dying to go but if I sit in that toilet I can't bear the smell of it...but I can't hold it."
If Gemma thought her day was bad, though, she should have spared a thought for Jimmy Bullard, the first celeb chosen by the public to face a Bushtucker Trial - and it was a good one (for viewers at home, at least).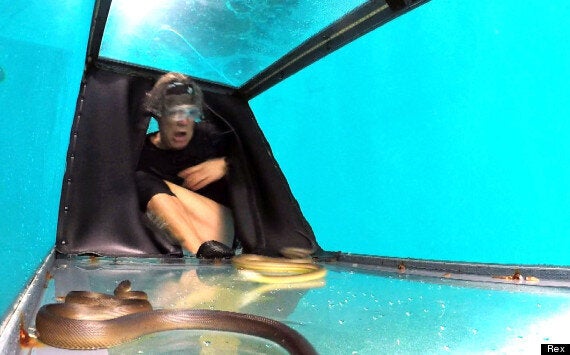 Jimmy discovers he's not alone in the Tunnel of Terror
Jimmy was picked by the public to take part in the Tunnel of Terror challenge, trying to retrieve six stars from a submerged pipe filled with Chinese water dragons and eels.
Despite turning the air around him blue with his bad language, the former footballer didn't do too badly, bagging four of the possible six, which he used to free one of the campmates locked up in the "celebrity slammer".
Unfortunately for GC, it was Vicki French who was given her freedom - and she didn't take the news that she was to spend another night behind bars well at all.
A frustrated Gemma ranted: "I'm f**king p****d off. I want to go. I'm not going to be able to do it."
"I just don't want to do it. It's too hard. If that makes me a quitter, then that's who I am. People that murder get treated better than this, and that's the truth. Even a murderer gets fed three times a day."
After a talking to from her campmates, Gemma had mellowed by the end of the episode, and even seemed grateful to have been given some porridge, telling them: "If I lose weight I'll be happier, that I'm never ever going to mention starving again. Did you hear that..? I pledge to never mention being starving again."
No more moaning, Gemma? Really? We'll see how long she can keep that one up...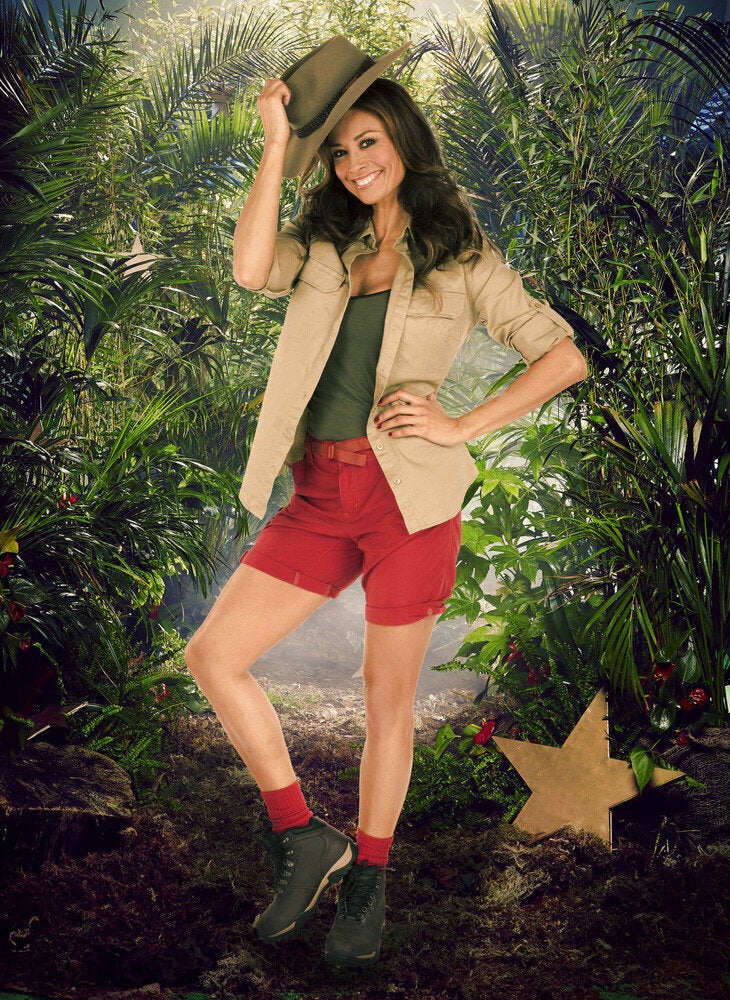 'I'm A Celebrity, Get Me Out Of Here' 2014: Line-Up Revealed
Related