This winter, avoid car breakdowns on the motorway by taking a few crucial steps before setting off on your journey to visit the family over the Christmas period.
Breakdowns are more common during cold spells and with challenging road conditions, but taking some extra precautions before the cold snap sets in can save you time, money and lots of unnecessary aggravation down the road.
"If there's one thing you should do, get your car checked now - brakes, tyres, oil, battery and fluids, etc. - as winter is tough on cars so the better condition it's in before the cold sets in, the better," advises Chris Rutt, Volkswagen UK's Service Delivery Manager.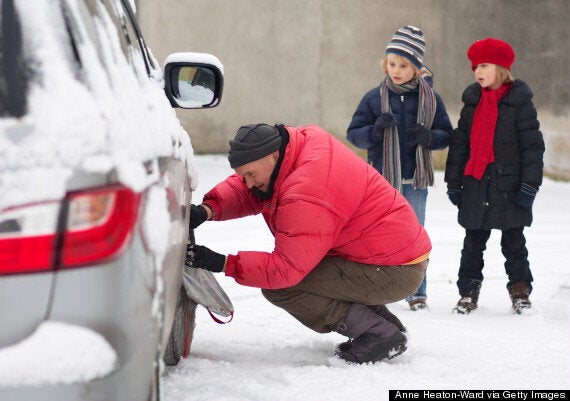 "And this might sound strange coming from a car company, but plan ahead and be sensible. If the forecast is awful, consider how 'essential' your essential journey really is. Even with the best-prepared car, you can still get stuck if the weather turns." Volkswagen car owners are being offered a 34-point visual Winter Check for £20, which includes tyres, oil and washer fluid top-ups, battery and alternator check, plus a Winter Car Care Kit.
How are your tyres looking? If they're worn, they won't hold as well in wet weather conditions as tyres with a deep tread (the AA recommends driving in winter with a tread of 3mm). For better traction and control in areas with lots of snow, think about switching to winter tyres in the cold season. Also be sure to check tyres for any bulges, cuts or tears before setting off on your journey.
One easy expert tip on how to check the grip on your tyres? Place a 20p piece into the tread grooves. If the rim of the coin is covered by the tread, then the grip is legally sufficient, advises the Highways Agency
If your tyres don't have the required 1.6mm tread depth - and if you are involved in an accident, you can fined up to £2,500 and three points for every illegal tyre on your vehicle, according to the Highways Agency.
Ensure all exterior lights are working properly and that your wipers will be equipped to handle the added pressure of winter weather conditions. Wiper blades can easily become damaged once you try to disengage them from a frozen windscreen, according to the RAC, so keep them in park position when leaving the car.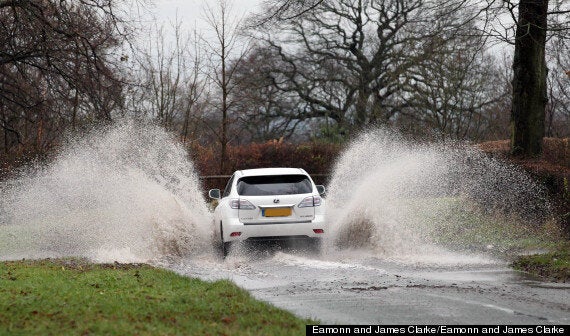 Make sure that you have enough screenwash for your journey and check that it's suitable for all weathers (the RAC recommends finding a screenwash that protects down to at least -10 degrees C).
According to the AA, you want a 50-50 mix of antifreeze and water in the cooling system for winter to ensure maximum protection down to -34° centigrade. Without it, you're putting your engine at risk of serious - and expensive - damage.
Cold weather can wreak havoc on your car battery. Remember to charge it before setting off on any journey. If your battery is close to five years old, it's likely nearing the end of its life span so now is a good time to get it replaced.
You'll also want to check oil levels and brakes to make sure pads, discs and brake fluid are all in order.
And regardless of when and where you're driving, make sure there's enough petrol in the car to get you there (and back!).
Related