Fans of online game Minecraft are to be able to enter three-dimensional versions of some of the artworks at Tate Britain.
The project is designed to stimulate an interest in art for a new generation by immersing themselves in blockwork versions of the images.
From Monday, they can download the first two artworks - paintings from the early 20th century - for free.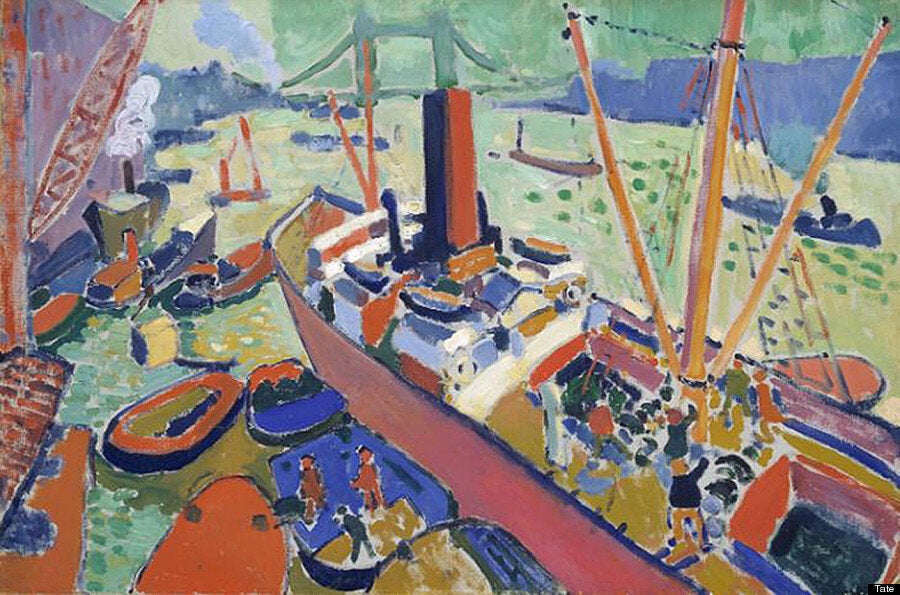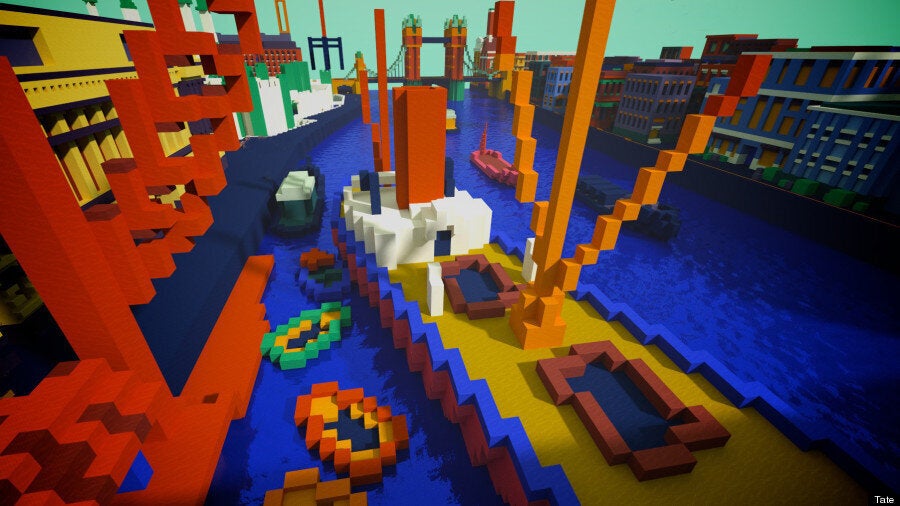 Above: The first of the "Tate Worlds maps" will be based around Andre Derain's 1906 painting The Pool of London, which depicts a section of the Thames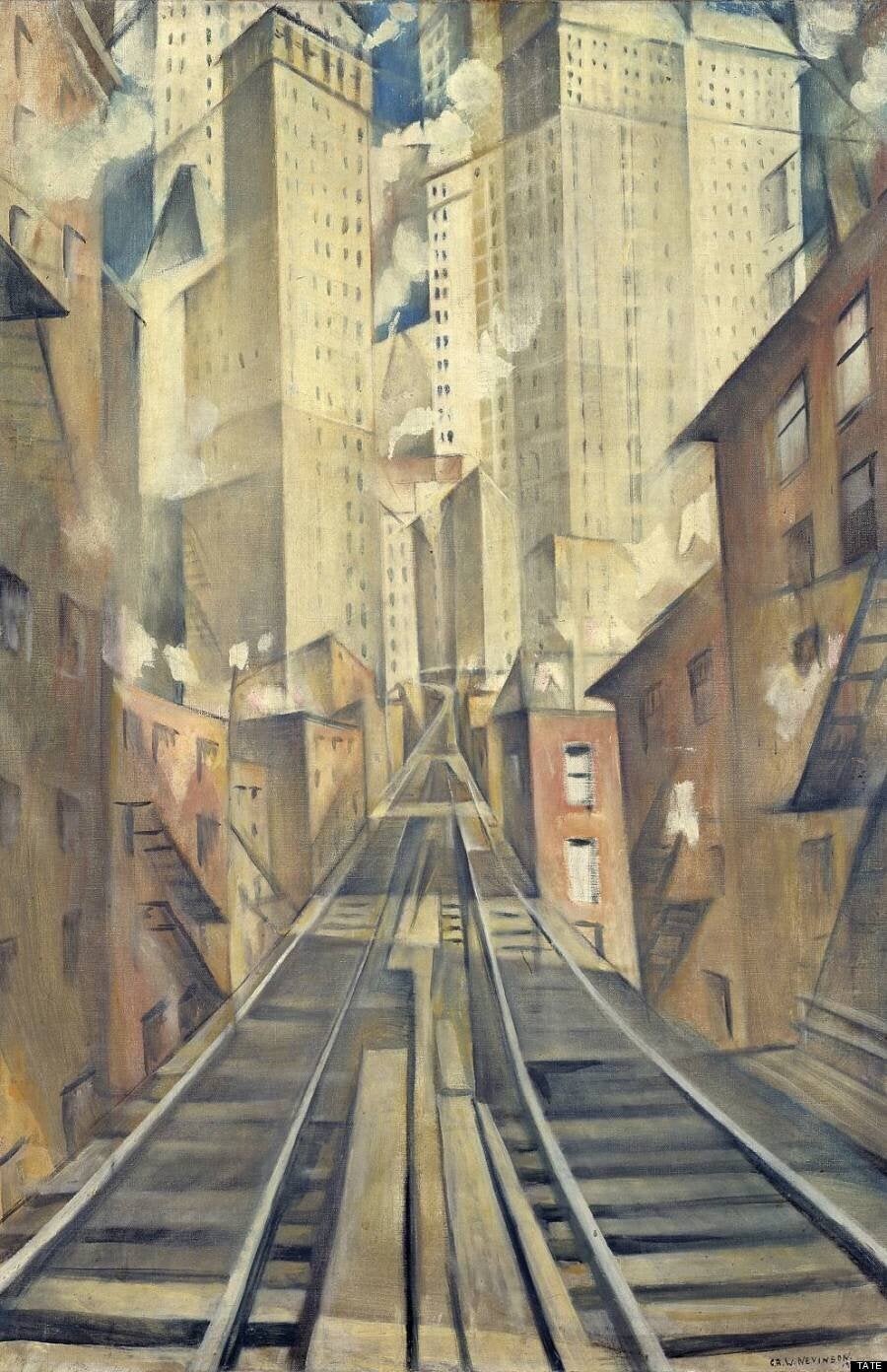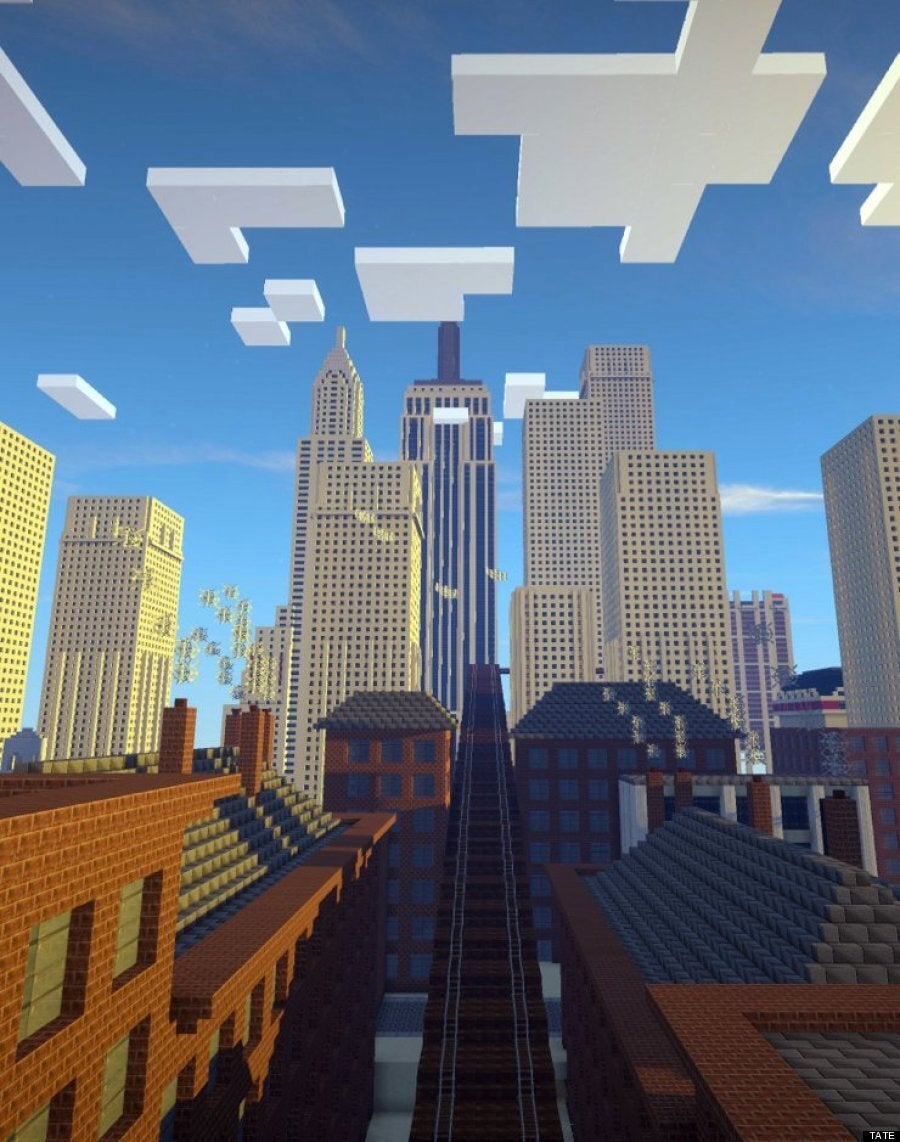 Above: Christopher Nevinson's 1920 Futurist-style depiction of New York called Soul of the Soulless City, will allow young players to board a train taking them past New York landmarks of the era and then propel them into the future as the city goes high-rise and skyscrapers spring up.
The sights and sounds of the "roaring twenties" will accompany the journey as the players build a skyscraper, join construction workers for a dangerous sky-high lunch and race to catch a movie.
Six more maps will be issued over the coming months including works by John Singer Sargent, Sir Peter Blake, John Martin and Cornelia Parker.
Jane Burton, creative director of Tate Media, said: "Minecraft is a wonderful game which embraces imagination and creativity.
"It has captivated millions of children and young people across the world. In playfully reimagining art in Tate Worlds for Minecraft, we hope to introduce a new generation to inspirational works from Tate's collection."