When it comes to Christmas gift-giving this year, forget the cosy socks, bath salts and novelty gifts and give your friends and family items they'll use and appreciate, like stylish home-inspired presents.
The festive season is a time of celebrating love, joy and merriment, but endless Christmas gift lists with hard-to-please recipients can be a constant source of stress. Minimise the hassle by giving everyone on your list interiors-inspired Christmas presents they'll actually want to unwrap and use.
Whether someone's just moved into a new home or is celebrating their 25th Christmas under the same roof, home-inspired presents are a great way to make everything from baking to bathing more enticing, and can easily smarten up the kitchen or add a luxurious touch to the bedroom.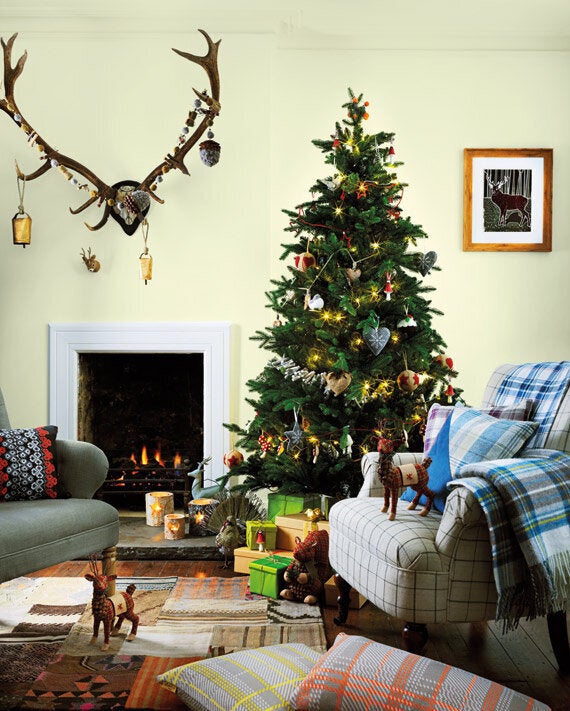 Homewares-inspired gifts have universal appeal and are perfect for people you know inside out (why not give your baking-obsessed mum a new dish to help her perfect that apple and blackberry pie she loves to make?). Since everyone can use a stylish new candle, photo frame or vase, home-inspired ideas also make great presents for newer colleagues and family members with hard-to-guess preferences.
Looking for a one-stop shop that has Christmas gifts for everyone on your list from the office Secret Santa to your loved ones? Pop into your local HomeSense for a fabulous selection of branded homeware and accessories, with up to 60% off the RRP.
With HomeSense's beautiful and unique range of one-off homewares, there's something to suit every space and sensibility, whether you have a gardening guru or a bookworm on your Christmas list.
With divine dinnerware, luxury food and fabulous furnishings that work with everyone's taste and budget, HomeSense has the perfect pressie for everyone this Christmas.
Click through the slideshow below for 10 home-inspired Christmas presents...
Related