Had former England defender Ashley Cole done the right thing as a teenager, his life would have been very different.
When Cole was a just a boy with a dream, he decided to pursue his heart rather than his head and follow a career in football.
The left-back, talking to James Pallotta, the president of his current club AS Roma, as part of the AOL series WinWin, said: "School would have been the right thing to do but football is what made me happy."
Cole, who was close to quitting the game altogether at 14, listened to his mum who advised him to do what makes him happy.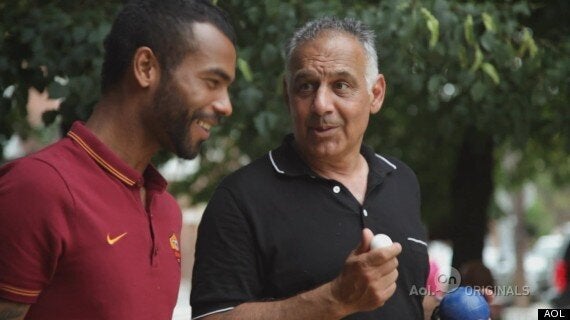 Ashley Cole and James Pallotta
The 4-time FA Cup winner, who reckons he is more of a leader on the pitch than off, believes that it's imperative that you respect your leader: "You have to know he will do anything for you."
Cole, who hates to lose, placed a £100,000 bet with Pallotta he would beat him at a game of bocce ball (you know the game where you throw balls to get as close as possible to a smaller ball).
Unfortunately for the 33-year-old it was a defeat he had to take gracefully, with Pallotta luckily compromising for an ice-cream.
Related