'Coronation Street' fans will all remember Ian McKellen's famous cameo as Mel Hutchwright in 2005, and by the sounds of things, the veteran actor is keen to return to Weatherfield.
The 'Lord Of The Rings' star fancies returning as conman Mel, according to his close pal and 'Corrie' star Antony Cotton.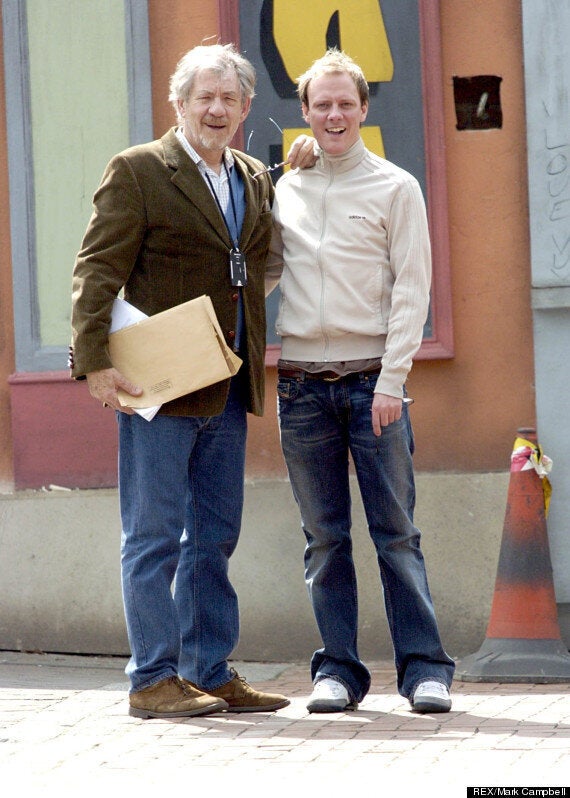 Ian and Antony on-set in 2005
Anthony, we couldn't agree more.
"I think 'Corrie' doesn't need cameos, but when one comes along like Ian playing Mel Hutchwright, then it's glorious because it's meant to be and it's not shoehorned in."
Related