Robin Williams' fans will get a few last chances to see their much-missed favourite in action on the big screen in the coming months.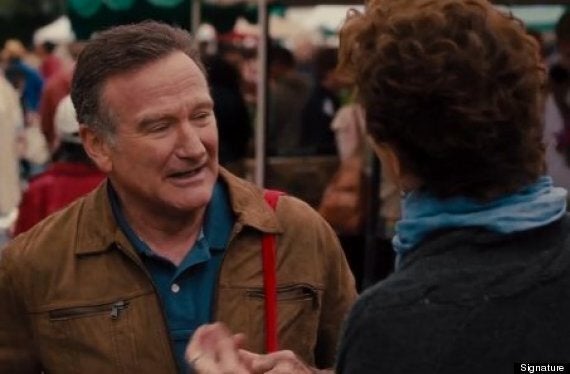 Robin Williams stars with Annette Bening and Ed Harris in 'The Face of Love'
WATCH above our Exclusive Clip starring Robin Williams in 'The Face of Love'
Nikki is a recent widow struggling to get over the loss of her late husband. Learning to adjust to a life on her own, she unexpectedly meets Tom who bears more than a passing resemblance to the man she loved for most of her life.
As she embarks on a new affair with this doppelganger, the question of whether she loves him or the memories he stirs goes to the heart of a relationship as painful as it is fulfilling.
'The Face of Love' will be in cinemas and available digitally from December 12. Watch the trailer below...