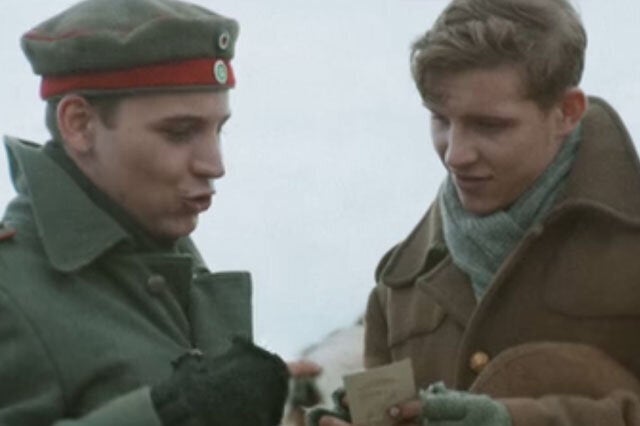 The beautiful advert from the supermarket recreates the famous Christmas Day truce by soldiers fighting in the First World War, when British and German soldiers exchanged presents and played a game of football between their trenches.
Sainsbury's worked with historians and the Royal British Legion (RBL) to put together the ad, which has been warmly welcomed on social media.
A key scene shows a British solider give a German solider a chocolate bar to eat on Christmas Day.
That bar is on sale at Sainsbury's, with profits going to the RBL – which is part of a long-running partnership between the supermarket and the charity.
Story continues after the video
Speaking about the advert, and the partnership, Charles Byrne, director of fundraising for the Royal British Legion, said: "We're very proud of our 20-year partnership with Sainsbury's and this campaign is particularly important.
"One hundred years on from the 1914 Christmas truce, the campaign remembers the fallen, while helping to raise vital funds to support the future of living."
The Sainsbury's advert comes just days after John Lewis released its own festive film, starring Monty the Penguin.
Although it might seem impossible to compare the two – clearly very different - adverts, Twitter users have firmly revoked their alliances with Monts, with John Lewis trending on the site because it's not as good as Sainsbury's!