The sinkhole opened at the feet of a woman hanging out her washing in her Melbourne back yard.
The woman, named by Perth Now as Mary, aged 53, fell three metres into the hole where she remained trapped for at least 20 minutes before neighbours heard her screams.
Emergency services raced to the scene to rescue her amid fears the hole could collapse on top of her, Sky News writes.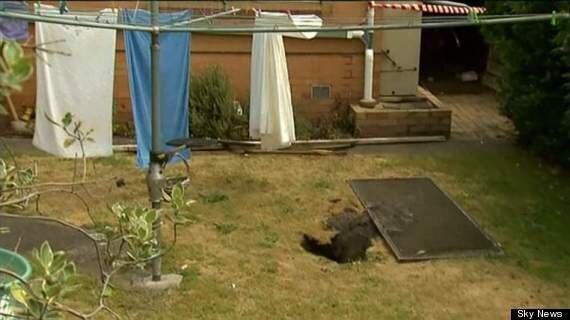 The sinkhole opened in a back yard in Springvale, Melbourne
Remarkably Mary escaped without injury.
"She fell with the dirt and mud, dropping about three metres and landing in waist-deep water. At one stage her head was under the water.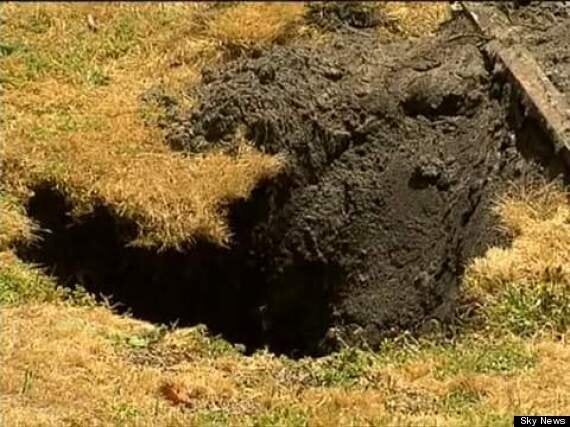 The woman was trapped for 20 minutes before neighbours heard her screams
"The woman told us she couldn't touch the bottom of the hole, so was trying to swim and stay afloat to avoid the risk of further mud collapses."
News.com.au reports the authorities now believe the hole was on the site of an old well.
A spokesman told the channel the sinkhole was believed to be an "isolated incident" and that the disused well had not been backfilled properly.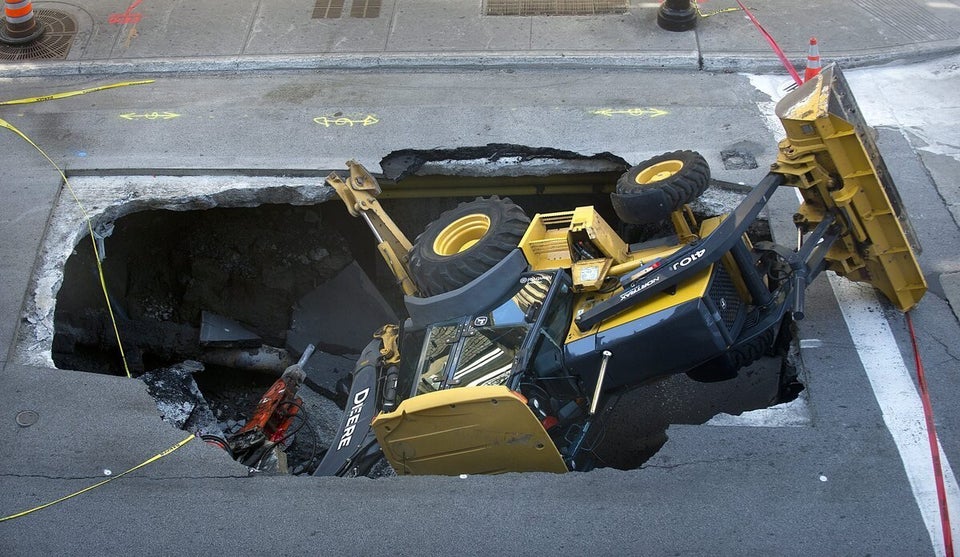 Gigantic Sinkholes
Popular in the Community