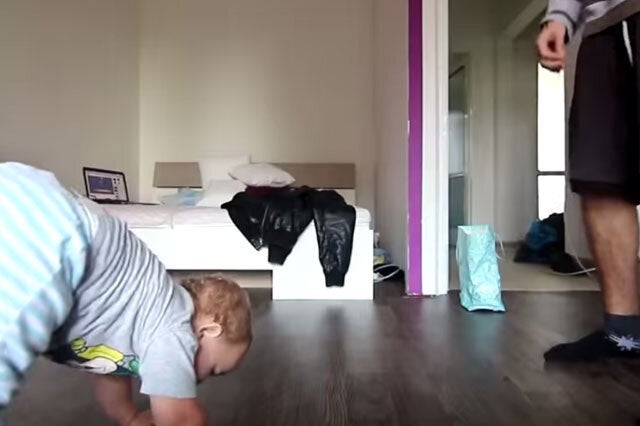 Every little boy wants to be like his dad. Especially if dad is this cool a break dancer.
This fantastic (on lots of levels) video has become a huge hit online. It shows two-year-old Nikos doing battle with his break dancing dad.
In the footage, the toddler watches in awe as his uber-cool dad hits the floor with some seriously impressive moves.
But not content with being a bystander, the little dude takes to the floor himself, battling dad with his own killer moves.
Story continues after the video
The footage was uploaded to YouTube by the little boy's dad, Dominik Hungr, with the message: 'Morning jam with my 'lil man', and it has been viewed over a million times.
Clearly overwhelmed by the love his son has received online, Dominik commented on the video to thank everyone for their lovely words and shares.
He wrote: "When I was young I used to imagine that I'd have a son who I'm playing various games with, raising and teaching him and having a good time. I forgot about this dream when I grew up, luckily the Universe did not.
"So what you can actually see in the video is me living my childhood dream. And you bet that Nikos is a dream kid."