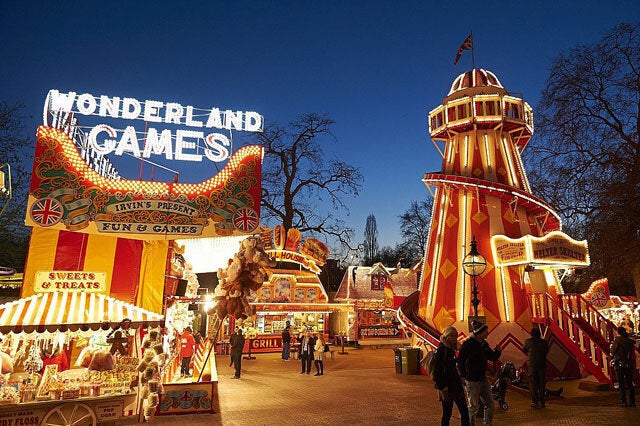 Winter Wonderland is back for 2014! The annual Christmas fair returns to London's Hyde Park for its eighth year, and it's bigger than ever.
Dozens of rides and hundreds of market stalls, food vendors and carnival games vye for your attention, sprawling across a hefty chunk of one of London's largest parks.
Add this to the fact that as one of the capital's most spectacular festive events, Winter Wonderland regularly attracts crowds of thousands, and it's easy to get overwhelmed and miss some of the best attractions.
When it comes to a family outing to a massive event, forward planning is vital. So here's our pick of the must-see rides and attractions not to be missed if you're visiting Winter Wonderland this year.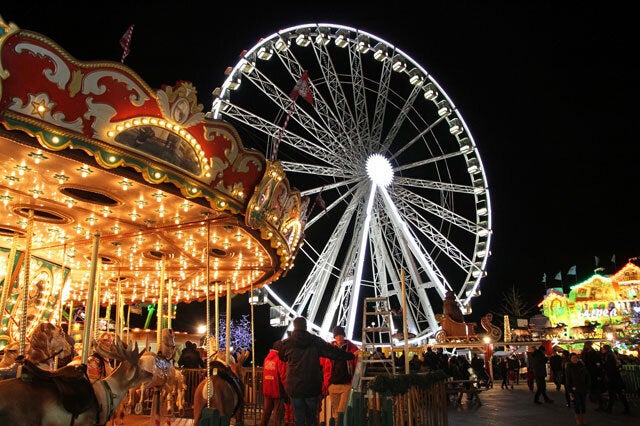 Older (and braver!) children and teens will find plenty to entertain them, with three white-knuckle rollercoasters. The biggest and baddest of them all is the Wilde Maus XXL - not for the fainthearted!
There are also plenty of smaller funfair rides on offer suitable for all ages, including traditional fairground attractions like bumper cars, shooting galleries and the helter skelter.
For those in search of a slightly gentler buzz, the Giant Observation Wheel takes visitors on a stately aerial journey that offers fantastic views of the whole fair and over the city beyond.
And if all the thrills and spills get too much for you, you can rest your wobbly knees in one of the many bars and cafes dotted around the park.
The biggest of them, the Great Hall, modelled after a traditional German beer hall, serves food and drink beside long wooden tables and benches while live bands play a mix of oompa-style tunes and pop hits (and occasionally both at the same time!).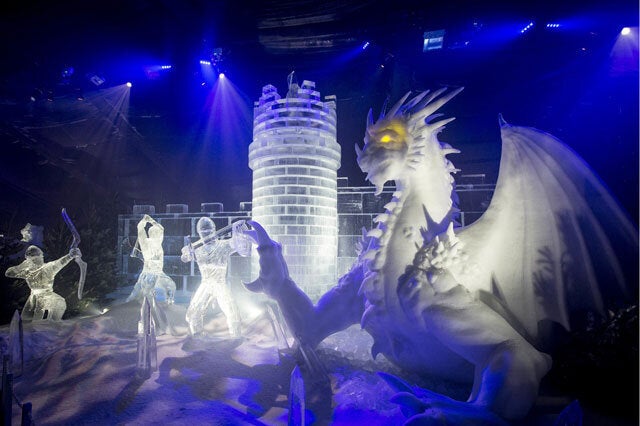 One of the most impressive and unusual attractions returning to the Wonderland is the Magical Ice Kingdom, a collection of huge sculptures of dragons and knights chiselled out of dazzling ice.
Frozen fans will be particularly thrilled to get a glimpse of life as a Snow Queen - there's even an ice throne! But be warned - it's parky in there (for obvious reasons), so wrap up before you venture in.
If you need to warm yourself up after your visit to the Ice Kingdom, strap on your skates and head over to the Lycamobile Ice Skating Rink. At 1,600m², it's your chance to skate on the UK's largest ice rink.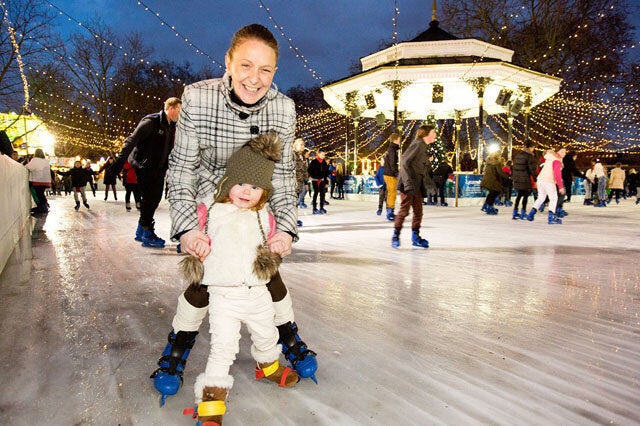 Are you a sucker for a traditional Christmas? If so, you'll love the Bavarian Village and Yuletide Markets, where you can browse stalls selling Christmas trinkets with a mulled wine in one hand and a bratwurst in the other.
With over 200 German-style chalets, it's proof you don't need to cross the Channel to enjoy a spectacular Christmas market.
And if you're bringing younger kids, don't miss Santa Land, where the big man himself will be in session everyday from 10am to 6pm, alongside his elfish helpers.
This year, Winter Wonderland will be open from 10am until 10pm every day, from 22 November 2014 to 4 January 2015 (excluding Christmas Day).
Entrance to Winter Wonderland is free, with rides and attractions priced at varying rates. Most of the rides are paid for in tokens (£1 = one token), so be sure to stock up at a token booth before you get stuck in.Advanced booking is recommended for the Ice Rink, Giant Observation Wheel, the Magical Ice Kingdom and Zippo's Circus. You can book on the
website
to avoid disappointment and beat the crowds.