Edwina Currie's husband has defended the former MP, after she became embroiled in a blazing row with Kendra Wilkinson in the 'I'm A Celebrity' jungle this week.
SEE MORE:
Viewers saw the two campmates become involved in a heated row after Kendra was heard telling the others that she feels you should "never live your life for other people", which Edwina, as a mother, disagreed with.
Things quickly escalated, with Kendra calling Edwina a "heartless-ass politician" and telling her to "shut the f*** up".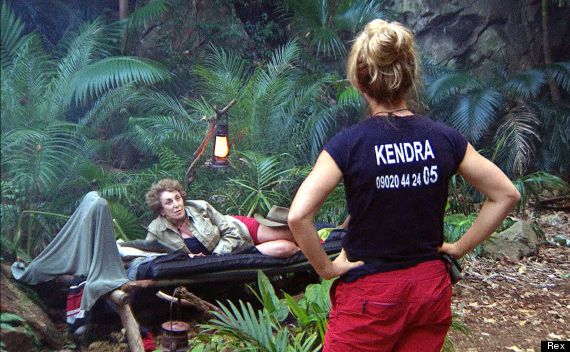 Edwina Currie and Kendra Wilkinson came to blows in the jungle this week
Edwina's husband, John Jones, has now blasted the former Playmate over her argument, branding her an "idiot", and telling the Daily Express: "It was only a matter of time before something or someone went off. I think Edwina was quite restrained, while Kendra was obviously over- wrought.
"As for the bad language, that would not have pleased my missus. I hardly get away with using a swear word and I'm her husband."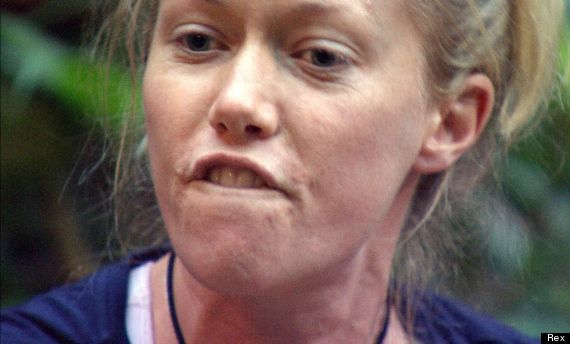 Something tells us Kendra is not about to say the word 'fudge'
John went on to say: "This is how these things happen when you get stuck in the bush with an idiot.
"I don't think Edwina will lose her rag, I've never seen her do it in all the time I've known her. Edwina's trademark reaction in these situations is to always keep her cool, she never shouts or screams at anyone. My wife uses her intelligence and logic to defeat opponents. Don't expect Edwina to lose the argument."
Edwina was a late addition to the camp this year, alongside former 'X Factor' contestant Jake Quickenden, who surprised the rest of the celebrity contestants with their arrival last week.
LIKE US ON FACEBOOK | FOLLOW US ON TWITTER