Coca-Cola have employed the trusty help of pin-up girls to help sell their new "premium milk product", Fairlife.
But rather than drinking the milk (as regular people do) these ladies are wearing it - or rather, appear to be bathed in it. They also, in true pin-up style, have erect nipples, exposed bottoms and suggestive facial expressions.
Yes, we appear to have been transported back to the 1950s. And it feels like hell.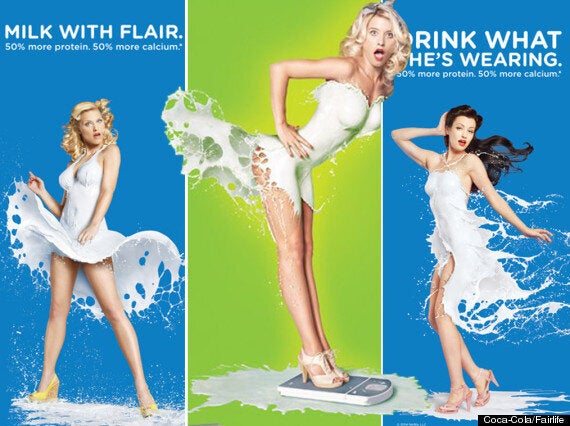 Now what exactly pin-up girls have to do with milk is beyond me. Coca-Cola have tried (and failed) to explain the tedious link.
So far, so heinously sexist.
For a product that claims all kinds of nutritional benefits - 50% more natural protein and calcium, and half the sugars of regular milk - we're baffled as to why they chose to focus on women's appearance rather than a healthy lifestyle.
"Drink what she's wearing," reads one advert. "Better milk looks good on you," states another.
The product has employed the most overused and outdated canvas to sell products: women's bodies. Do people still buy this kind of outdated advertising? I bloody hope not.