Madonna has returned to the Malawi orphanage where she adopted her youngest daughter, Mercy James, to launch a new project.
The 'Ray Of Light' singer has been heavily-involved in extensive charity work in the African country during the past eight years with her Raising Malawi Foundation, and also produced the documentary 'I Am Because We Are', which documents the lives of the country's orphans.
She has now returned with her two adopted children, David and Mercy, for Thanksgiving.
Madonna uploaded a picture of her nine-year-old daughter pushing her on a swing on Thursday, along with the caption: "Getting pushed around by Mercy James at Kondanani Orphanage! #livingforlove"
She paid a visit to Malawi - her first in 18 months - to launch a new project at the Queen Elizabeth Central Hospital in Blantyre, where she hopes to construct a new intensive care unit and paediatric surgery, which would allow twice as many children to receive treatment at the hospital.
On her Instagram page, Madge shared photos of the talks she was having with medical staff at the facility, but it wasn't all business, as she also posted pictures where she was seen playing with local children.
Unfortunately for her, while she was in Africa on Thursday, a snippet of a demo version of an upcoming track 'Rebel Heart' leaked online.
Check out photos of Madonna's 2013 visit to Malawi below...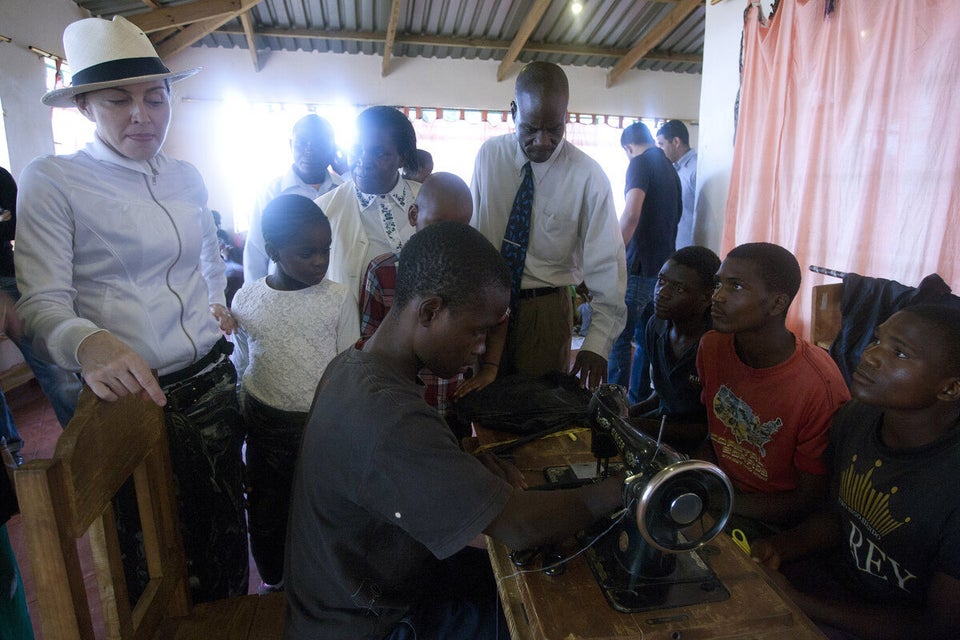 Madonna's Malawi visit
Popular in the Community