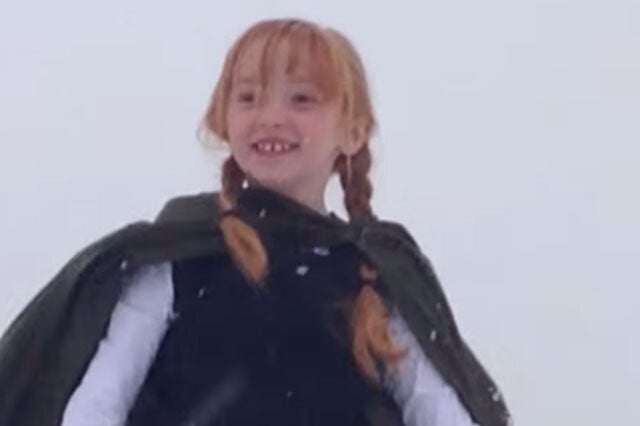 An enterprising family is making $10,000 (£6,366) a month by singing songs from Frozen and posting them to YouTube.
Robbie Bagley, 22, and his siblings, from Utah, rake it in from their own versions of the Disney movie's hits, including 'Love Is An Open Door' and 'In Summer'.
Their most successful video is 'Do You Want To Build A Snowman?', which features eight-year-old Mia Bagley as lonely 'Anna' , attracting more than 90million views on YouTube.
Story continues after video...
Business-minded Robbie negotiated with Disney for copyright licenses which means the family nets thousands of dollars in revenue every month.
Robbie, who runs a production crew called Working With Lemons, started making videos in high school using 'a $150 camera and a Mac'.
He decided to film a cover of 'Do You Want To Build A Snowman?' - featuring Mia and their 14-year-old sister, Ariana, as an older Anna - earlier this year following Frozen's release in November 2013.
He told local news: "I thought my sister Mia pretty much looks exactly like that Anna girl. We just thought, 'Let's just try it'."
To create the video, the girls' mum, Jeane Bourne, sewed costumes for Mia and Ariana, while Robbie sorted out the recording and audio and his sisters rehearsed their lines.
Jeane said: "We've just been amazed with how things have turned out. Much better, really, than we expected."
Frozen, featuring Kristen Bell as Anna, and Idina Menzel as Elsa, earned nearly $1.3billion in worldwide box office revenue.