Madonna may be into her fourth decade in the music industry, but she's still not showing any signs of relenting as one of the most provocative and polarising stars on the planet, after posing topless for her latest photo-shoot.
The pop icon shows it all off in the new pictures for 'Interview' magazine, where she - bizarrely enough - also sits down for a chat about recording her forthcoming album with magician and professional glass box-dweller, David Blaine.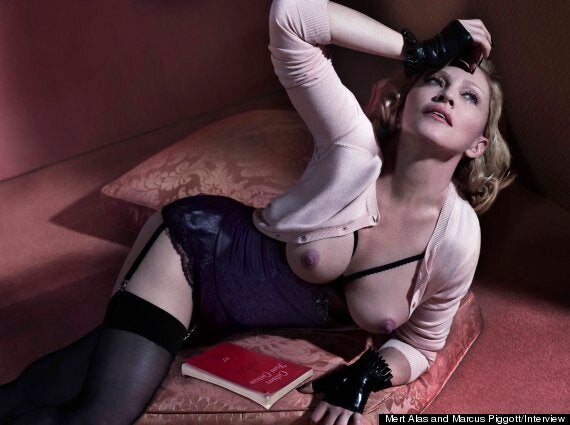 In the interview, Madonna discusses the themes which feature on her forthcoming 13th album, including a track called 'Devil Prays', which was influenced by drug use.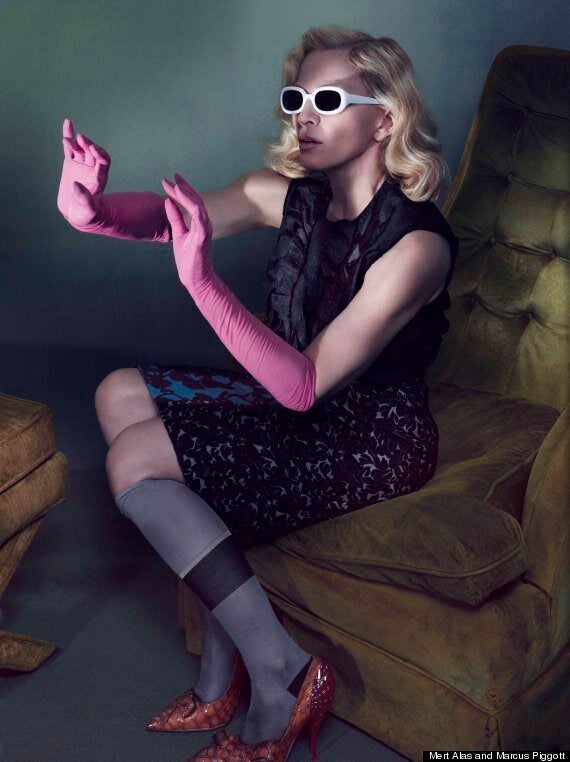 Madonna, apparently wearing marigolds. Is she about to do the dishes? In sunglasses? We have SO MANY QUESTIONS
Quite what that has to do with whipping her boobs out, we're not sure, but at least we're pleased to see Madonna is still willing to push the envelope as far as she can.
"I said, 'No, you have to go home; it's time for bed.' And he said, 'Mom, I feel like I'm isolated from your heart.' I was like, 'Oh, that's a good line. I have to use that.'"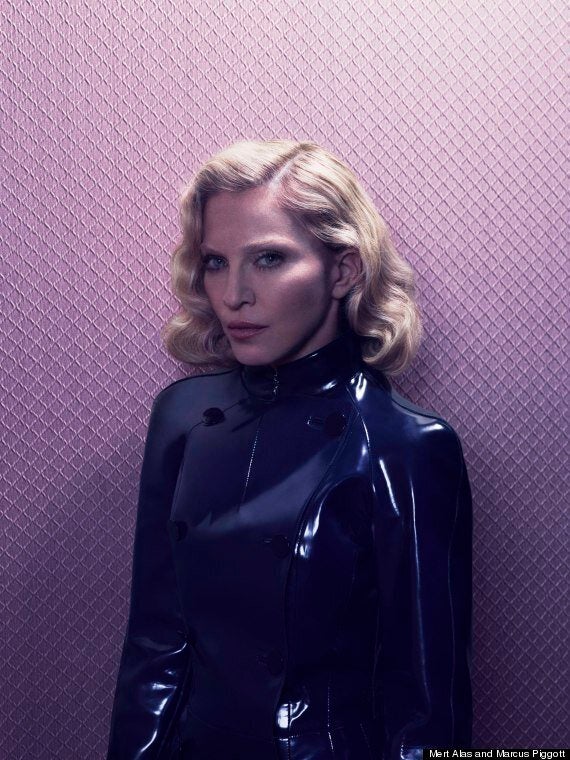 In short, the wheels are in motion for a new Madonna era.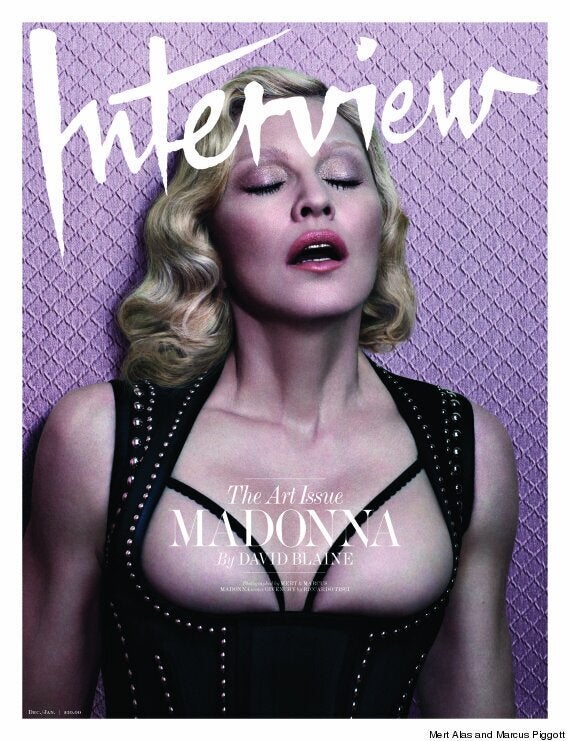 Read her full interview in the latest issue of Interview magazine.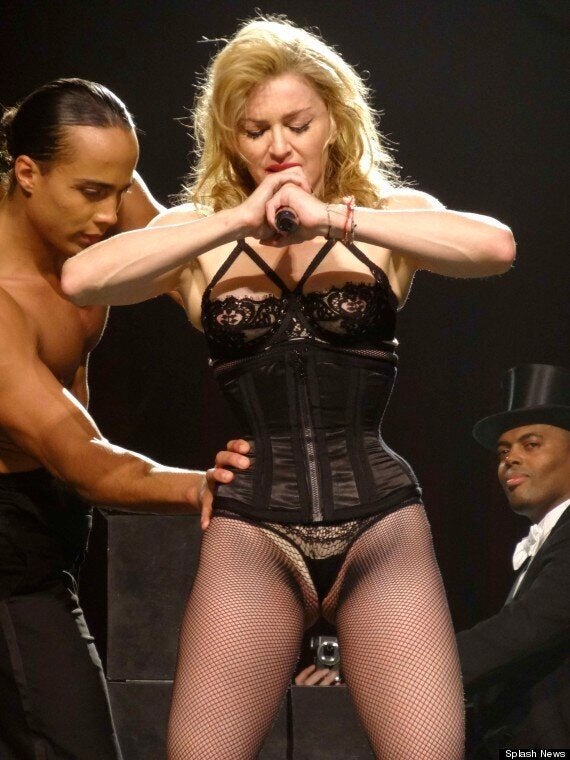 Madonna: Growing Old Disgracefully