A fast food loving mum who ballooned to a size 26 is now launching her modelling career after shedding six stone in just five months.
Svelte Mallorie Goodwin, 39, now has the size eight body she has always dreamed of after finally shifting the extra weight.
And Mallorie, from Wetherby, Yorks, who now weighs 9 stone 5lbs, has already been contacted by a modelling agency who want her on their books.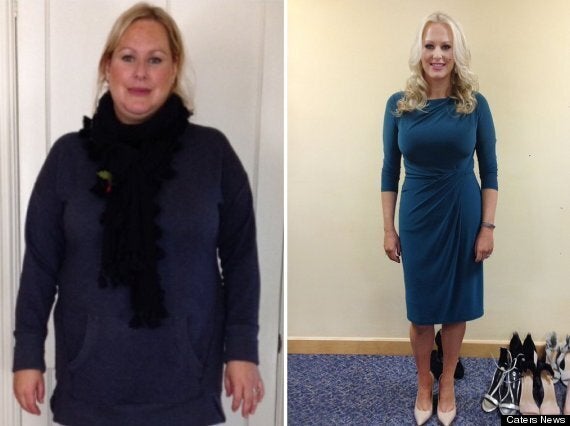 Mallorie said: "It's a dream come true. I have now got the figure I always wanted and I feel so much more confident in myself- to have a modelling agency want me is just the cherry on top!
Mallorie's weight problems began when she was a child, growing up with hearty meals such as cottage pie, served in huge portions.
Mallorie said: "I was always conscious that my weight was a problem from a very young age.
"At six years old we would have fish and chips on a Saturday but I remember not being able to have any because I was overweight- which was very sad.
"We would eat very large portions at home and I grew up in the era when you would finish everything on your plate.
"My mother was told by my primary school teacher that I was always asking for seconds."
As Mallorie started secondary school she shed the puppy fat but with access to junk food like pizza and crisps as she grew older, the weight soon came back.
"I knew I was getting bigger and I had a double chin which I hated. I would very rarely have my picture taken."
In Mallorie's 20s she was a size 14 and a boyfriend of hers at the time commented how he always dated girls who were a size eight.
Mallorie said: "My confidence was non-existent. I knew I should have been a size ten but I was living a party lifestyle, going out drinking and having curries at 1am.
"I would then wake up and have a full fry up and pick on junk food throughout the day."